Cinema Prop House Signs $27 Million Lease Downtown
Thursday, July 11, 2019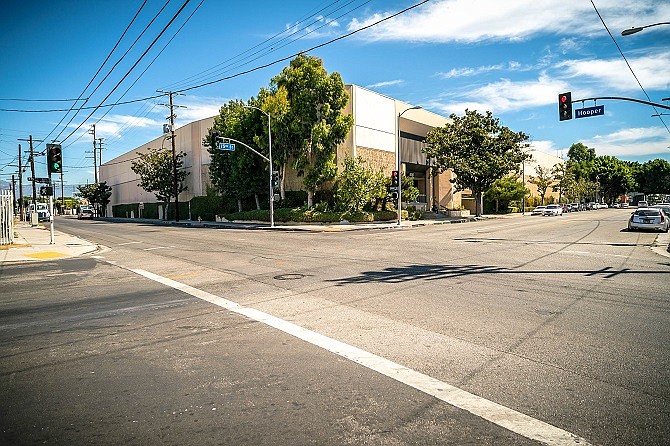 Omega Cinema Props Inc. has signed a 245,000-square-foot lease for an industrial facility downtown in a deal valued at $27 million.
The company, which provides props for television and film productions, had been in its Hollywood location for more than 90 years.
Delphi Business Properties Inc.'s Christopher McKenzie represented Omega in the lease. The property was recently purchased by Brentwood-based Rexford Industrial Realty Inc. The industrial firm announced the off-market purchase in April.
McKenzie said finding the location, at 1515 E. 15th St., was no easy task. The location is on nearly 102,000 square feet of land.
"Given the low vacancy rate in the greater Los Angeles industrial market, the biggest challenge was finding a building that fit their requirement of 150,000-250,000 square feet, coupled with the fact that they needed to be in close proximity to their Hollywood location in order to ensure an easy transition for their business and clientele," McKenzie said in a statement.
The lease is for 10 years. Omega is expected to occupy the space by the end of the year.
During the second quarter of the year, the vacancy rate for industrial properties in L.A. County was 1.9%, according to data from Jones Lang LaSalle Inc.
The growth of streaming services like Netflix Inc. and Hulu have more than doubled the annual demand in the region for industrial space used for film and television operations, according to data from CBRE Group Inc.
In 2018, more than 1.7 million square feet of industrial space was leased to film and television productions, compared with 780,000 square feet in 2011. A lot of the space is being used to store items related to filming, experts say.
Commercial real estate reporter Hannah Madans can be reached at hmadans@labusinessjournal.com. Follow her on Twitter @HannahMadans
For reprint and licensing requests for this article, CLICK HERE.