Stakes are High in Grocer Talks
RETAIL: Strike could hit hard for stores and union
Friday, July 5, 2019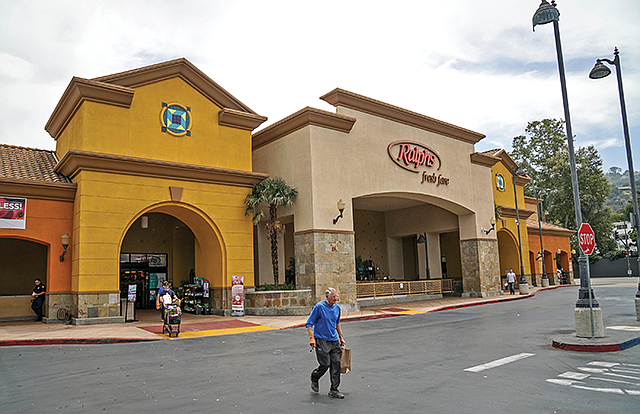 Before there were clerkless stores or online ordering, before Amazon became a household name and on-demand delivery became an expected perk, the longest labor standoff in supermarket history rocked Southern California — cutting into the market share of goliath chains Ralphs Grocery Co. Inc., Albertsons Cos. Inc. and Vons Cos. Inc., and costing more than $1 billion.
Sixteen years later, another strike could be on the horizon. And this time, as workers and the grocery stores that employ them face increased competition, the stakes may be even higher for both sides.

Nonunionized Walmart Inc. has come to dominate the grocery business, and the entrance of another giant, Amazon.com Inc., into the game has hastened the push toward fast delivery. All the while, employees' jobs are increasingly automated, and robots can do more and more of their work.
The checkout line is expected to disappear in the coming decade, some analysts believe.
"Conventional grocers are losing market every day to Amazon and alternative formats like Trader Joe's and Costco," said David Livingston, an independent supermarket consultant. "Going on strike against a retail format that is declining will only quicken their demise."
That's not how the situation is viewed by the seven local unions of United Food and Commercial Workers, which represents 60,000 workers in Southern California. That's not only about 10,000 fewer than before the strike 16 years ago, but the majority of those members now work part time – a shift from years past.
The union claims grocery companies want to lower wages for new checkers. Top wages for those workers would drop from to $32,000 from about $43,500 a year, assuming they worked full time. The grocers are offering less than 1% annual salary increases.
"When your back is up against the wall, what does one do except say that I can't take this anymore?" said John Grant, president of Local 770, which covers Los Angeles County and is the largest of the seven locals.
Strike authorized
Last month, 96% of union members casting a ballot voted to authorize a strike. The vote doesn't mean there will be a strike. Rather it gives union leaders the option to call for one. The next round of negotiations is scheduled to begin July 10.
The union got a boost July 1 when the Los Angeles County Federation of Labor, representing 800,000 workers and their families, endorsed the strike, raising the possibility of wider picket lines and boycotts. The umbrella union organization represents 300 local unions including truck drivers from the Teamsters.
Prev Next
For reprint and licensing requests for this article, CLICK HERE.