LA Firms Lead VidCon
Fullscreen, Snap, UTA highlight conference lineup
Friday, July 5, 2019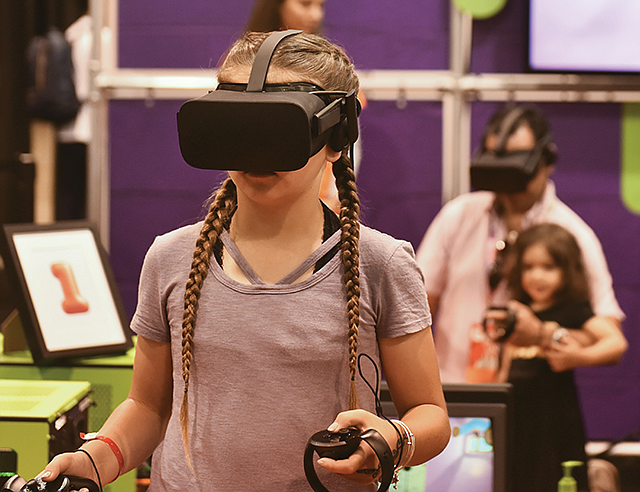 VidCon, the self-proclaimed "world's largest celebration of digital video and online creators" returns to the Anaheim Convention Center for its 10th year July 10-13.
The three-day bonanza will feature a range of L.A.-based tech and video programming companies, including Snap Inc., AwesomenessTV and United Talent Agency.
This year's VidCon includes exhibition booths, more than 150 speakers and appearances by internet celebrities like Liza Koshy, Hannah Hart and comedy squad The Try Guys, formerly with BuzzFeed Inc. More than 250 content creators are expected.
Last year's VidCon attracted more than 30,000 fans and industry figures, and featured more than 40 exhibits.
"We want to celebrate the creativity and diversity of this community," said Krystal Hauserman, director of marketing for Culver City-based Fullscreen Inc., a platform controlled by AT&T Inc. subsidiary Otter Media that helps content creators on social media networks monetize and grow their following.
Hauserman said Fullscreen is excited to participate in VidCon again this year, and added, "If we can facilitate a collaboration, demo new technology that inspires content creation or connect with a creator on the rise, that is a win for us."
This year, Fullscreen is attending the conference and hosting an off-site interactive virtual reality demonstration that shows off new VR content developed by various Fullscreen talent.
Other locals attending VidCon 2019 include Santa Monica-based Snap, which has also signed on to sponsor the event, and Beverly Hills-headquartered talent agency UTA.
Hollywood-based AwesomenessTV, a Generation Z-oriented programmer owned by Viacom Inc., will host its Awesomeness Festival at VidCon for the second year, featuring live performances and previews of upcoming content.
"Every year, we look for ways to create a memorable experience that helps us connect with talent, brands and industry friends," Hauserman said. "We want to show them how we use insights to design custom strategies to fuel social audience growth and monetization, create powerful talent and brand connections, and cultivate careers with longevity."
CORRECTION: An earlier version of this story misstated the dates VidCon will take place. It will run July 10-13.
For reprint and licensing requests for this article, CLICK HERE.