Immortals Answers 'Call of Duty'
ESPORTS: Culver City firm commits to ownership of LA franchise in new league
Friday, July 5, 2019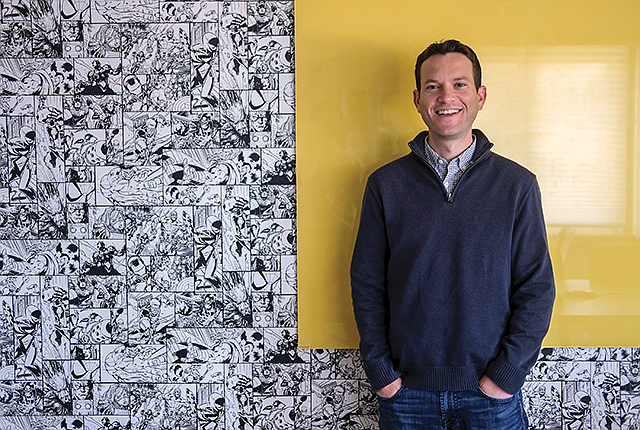 Immortals announced July 1 that it will own the Los Angeles franchise in a new "Call of Duty" esports league, giving the Culver City-based company teams in three burgeoning esports organizations.

The announcement follows Immortals' landmark purchase last month of Infinite Sports & Entertainment, believed to be the first esports acquisition to top $100 million.
Dallas-based Infinite Sports includes esports organization OpTic Gaming, which will run Immortals' "Call of Duty" franchise. OpTic Gaming also manages Immortals' team in the "League of Legends" esports circuit, owned by Riot Games Inc.
Immortals' third esports team is the Los Angeles Valiant, which is part of the "Overwatch" league owned by Activision Blizzard Inc.
Santa Monica-based video game titan Activision Blizzard is forming the "Call of Duty" league in an effort to further capitalize on its best-selling game.
Activision has announced seven teams for the "Call of Duty" league, and during a May earnings call Activision Chief Executive Robert Kotick said the circuit would mimic the business approach utilized by the Overwatch league.
Kotick's vision is that fans will identify with the team in their city and that the league will include a regular season and playoff games, similar to traditional North American team sports.
Activision has provided few other details about the league — such as when play will begin, where teams will play and what they will be named.
Immortals declined to comment on how much the company paid to join the league, though reports have placed the entry fee at $25 million a team.
The new esports team is the latest in a flurry of moves by 5-year-old Immortals to diversify the company's business model.
In a May interview with the Business Journal, Immortals Chief Executive Ari Segal said he was more interested in experimenting with growth models than focusing on near-term profitability.
Segal described esports as a "Venn diagram." In one circle, he sees consumers who are willing to pay money to watch professionals play esports. In the other, he envisions avid gamers who are indifferent to esports leagues.
Immortals went after the second group in early May with its acquisition of Gamers Club, a Brazil-based platform that connects amateur gamers.
For reprint and licensing requests for this article, CLICK HERE.