Developers Shift into Senior Housing
REAL ESTATE: Soaring demand drives strong returns
Friday, July 5, 2019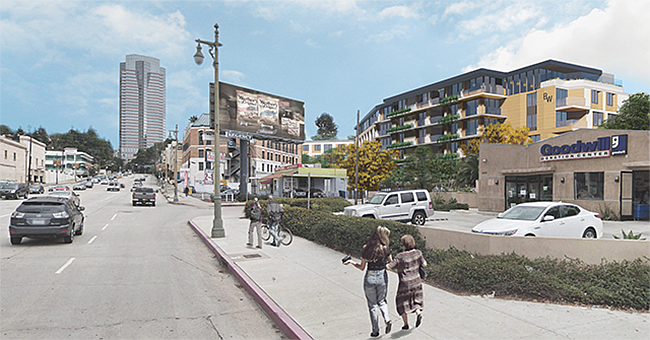 Bryan Lewitt, a managing director at Jones Lang LaSalle Inc. said the L.A. market is "undersupplied."
Senior housing occupancy rates are higher in Los Angeles than in much of the rest of the country, reaching 90% and above for many local providers.
Belmont's Westwood location, for example, is at 100% occupancy with a five-year waiting list. Another Belmont facility, in Encino, is also 100% occupied.
Dekel Capital is especially interested in urban development. The company is a joint-venture partner with Willis Development on a number of senior housing projects. It has three operational projects, and Ronen said the group is looking to create one senior housing complex per year.
In January, the group assembled more than $59 million in debt and equity financing for a 113-bed assisted living and memory care facility in Glendale at 525 W. Elk Ave.
In December, South Bay Partners filed plans for a senior living community near Century City. It is expected to start construction in 2021 and will have 192 units — 71 will be independent living, 75 will be assisted living and 46 will be memory care living. The project, located at 10330 Bellwood Ave., will have an onsite wellness center that offers yoga and swimming. There will also be a shuttle to take residents to grocery stores, doctor appointments and on other outings.
In April, Sawtelle-based Meta Housing Corp. and Western Community Housing Inc. broke ground on the Vermont Corridor Apartments, a $51.4 million project in Koreatown that will provide affordable housing for seniors. The group has been developing housing for low-income seniors for more than 30 years.
"The need for senior housing in Los Angeles is tremendous, so we worked with the county and the local community to design and develop a project that would serve some of the neighborhood's neediest and most vulnerable residents," Aaron Mandel, executive vice president of Meta Housing, wrote in an email.
The project was able to secure subsidies to provide affordable housing.
No easy task
Senior housing developments face particular challenges in getting up and running. As demand grows, many L.A. developers and investors have been frustrated by the high cost of land and the long local entitlement process — something they say has led to the current lack of supply.
"It's very difficult to locate and zone the real estate," Belmont's Will said. "The process is very long. The demand and the need are great."
Once built, the facilities require more attention than a typical housing development. Lewitt of JLL pointed out that senior living often includes amenities for the elderly and some caregiving elements.

For that reason, most owners outsource the management of senior facilities. Dekel and Willis work with Milestone Retirement Community to operate their buildings.
"You cannot just build it," Lewitt said.
Prev Next
For reprint and licensing requests for this article, CLICK HERE.