LAX Passenger Traffic Up 0.9% in May, International Traffic Down
Monday, July 1, 2019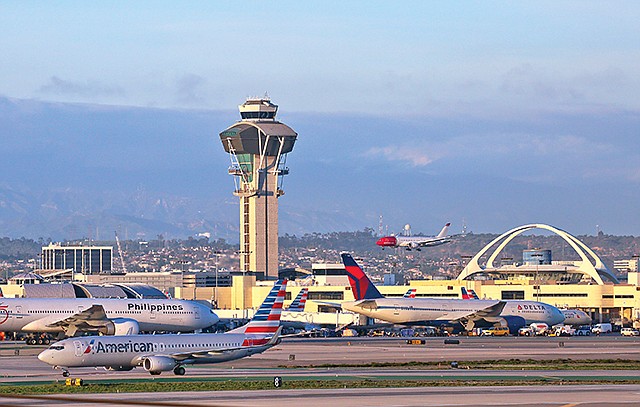 May passenger traffic at Los Angeles International Airport rose by 69,000, or 0.9% year over year, to 7.6 million, according to figures released by the airport's governing authority June 28.
That's on track with the year so far. For the first five months of 2019, January through May, passenger traffic was up 1%.
But the figures from Los Angeles World Airports show international passenger traffic fell slightly in May, and air cargo tonnage was down significantly.
Breaking down the figures, domestic passenger traffic rose 1.4% to 5.4 million in May compared to May of last year. Year to date, domestic traffic was up nearly 1.8%, to 24.8 million.
International passenger traffic fell by 7,000 in May to 2.2 million, a slight drop of 0.3% compared to last May. Year to date, international traffic is down 82,000 to 10.2 million, a drop of 0.8%.
Air cargo tonnage showed a more significant drop in May, falling 5% from last May to 199,000 tons. Year to date, air cargo is off 3.3% from last year, dropping to 939,000 tons.
Education, energy, engineering/construction and infrastructure reporter Howard Fine can be reached at hfine@labusinessjournal.com. Follow him on Twitter @howardafine.
For reprint and licensing requests for this article, CLICK HERE.