Ethiopian Airlines to End First Nonstop Service from LAX to Africa Next Month
Tuesday, January 29, 2019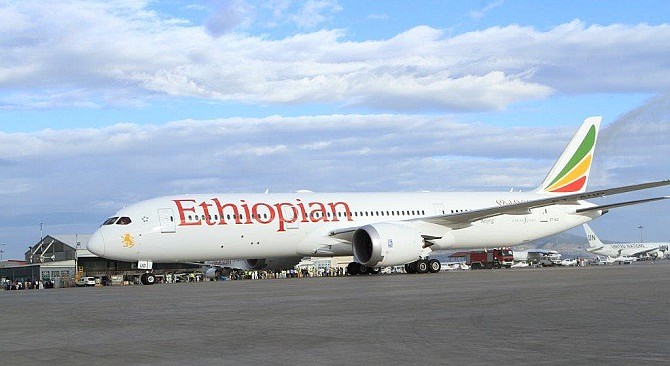 Barely two months after it began, Ethiopian Airlines will end the first nonstop service from LAX to Africa next month, according to a report in online airline flight route tracker Airlineroute and indirectly confirmed in a press release from the airline.
The airline launched nonstop flights on Dec. 17 from Los Angeles International Airport to Lomé-Tokoin Airport in Togo, then connecting to Addis Ababa, the capital of Ethiopia. These thrice weekly flights were the first nonstop service between LAX and Africa.
For more on the launch of the flights, please see related story:

First Nonstop Flights From LAX to Africa to Begin Next Month
But Airlineroute reported on Jan. 29 that Ethiopian Airlines was halting the flights on Feb. 13 as part of a broad restructuring of North American flight routes. A press release from the airline said: "There will be a new gateway, Houston, which will replace Los Angeles, and will be served three times per week via West Africa." The release gave no date for the switchover.
According to the press release, the Houston market contains a large African community and that oil companies headquartered there have made frequent trips to oil fields and operations in Africa.
The release gave no details on whether the passenger counts on the nonstop service from LAX to Lome and Addis Ababa met the airline's expectations. An email to the airline's corporate communications office in Addis Ababa seeking further explanation did not receive an immediate response.
Travelers seeking to fly from LAX to Addis Ababa can still catch flights with stops in Europe, including Dublin and Madrid.
Education, energy, engineering/construction and infrastructure reporter Howard Fine can be reached at hfine@labusinessjournal.com. Follow him on Twitter @howardafine.
For reprint and licensing requests for this article, CLICK HERE.