OpenGate Backs EverZinc's Add-on Acquisition of G.H. Chemicals Ltd. and Microzinc
Friday, January 25, 2019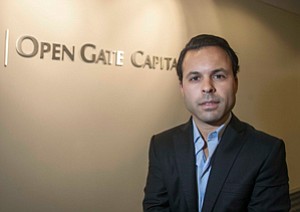 Century City-based private equity firm OpenGate Capital said that its portfolio company, EverZinc, a European specialty zinc chemical business, has purchased G.H. Chemicals Ltd., and Microzinc Inc., a Canadian manufacturer and exporter of zinc oxide products.
Terms of the transaction were not disclosed.
The purchase of G.H. Chemicals and Microzinc, which is collectively known as GHC, represents OpenGate's second add-on acquisition.
"The acquisition of GHC is a transformational investment for EverZinc that provides product and market expansion through world class facilities in Quebec," said Andrew Nikou, OpenGate Capital's founder and CEO.
GHC was established in 1974 and is based in Saint Hyacinthe, Quebec. Through its manufacturing facility, GHC produces four grades of French Process zinc oxide used for pharmaceutical and food products, as well as fertilizer and feed grades, and various grades for rubber compounding.
Finance reporter Pat Maio can be reached at pmaio@labusinessjournal.com or (323) 556-8329.
For reprint and licensing requests for this article, CLICK HERE.