Molina Spinoffs Part of 2018 Restructuring
Long Beach health care firm's revamp included $231M sale of IT unit
Friday, January 25, 2019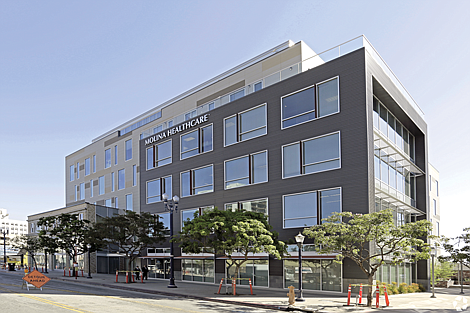 Long Beach-based Molina Healthcare Inc. spun off its information technology unit last fall in a deal worth $231 million, so it could focus on its core health care business.
The managed-care services provider for Medicare and Medicaid in October completed its previously announced sale of Molina Medicaid Solutions to DXC Technology Co. of Tysons, Va.
The Fortune 500 firm said it would use the proceeds to focus on its managed-care business, as well as its margin recovery and sustainability plan.
"The sale of Molina Medicaid Solutions will give us the flexibility to invest and refocus resources in our core health plan business," said Joe Zubretsky, Molina's chief executive, in a statement when the sale was announced in late June.
"We are confident that DXC will be an excellent partner for Medicaid agencies, providers, and employees moving forward, and that this transaction represents an opportunity for (Molina Medicaid Solutions) to grow and unlock value in its business."
The sale of its IT subsidiary came after a yearlong Molina makeover led by Zubretsky, who was hired in October 2017 to turn around a company beset by lower enrollments, higher costs and 1,400 employee layoffs.
Molina reported a net loss of $512 million in 2017, compared with $52 million in net earnings the year before. The company blamed the loss on the cost of restructuring and a federal move to stop paying subsidies to insurers.
The company, with roughly 4 million health plan members, reported net income of $506 million for the nine months ended Sept. 30. The company's 2018 full-year financial report is expected Feb. 11.
Molina Healthcare's stock price climbed north of $135 in the first half of January, nearly double where the company's share price was at the beginning of 2018. The company's market cap is approximately $8.4 billion.
The Molina restructuring included the sale of 16 medical clinics to ousted Chief Executive J. Mario Molina, son of the company's late founder, C. David Molina. His brother, former Chief Financial Officer John Molina, was also let go.
The makeover included the October sale of its Pathways Health and Community Support unit, a provider of home and community-based human services, to Century City-based Atar Capital for an undisclosed sum.
The Medicaid management business it sold to DXC Technology last fall provided tech platforms for Medicaid agencies in six states and the U.S. Virgin Islands to help in claims processing, benefits management and administration.
Molina Healthcare purchased the health information management business from Unisys Corp. in 2010 for $135 million in cash.
The $230 million sale of Molina Medicaid Solutions was expected to be a good fit for DXC Technology, which provides IT services for government health agencies in 42 states, with global IT services to nearly 6,000 clients in 70 countries.
"To succeed in the rapidly evolving Medicaid sector, service providers must be able to offer the states and their Medicaid beneficiaries technologies that facilitate cost savings, performance efficiencies and improved care outcomes at lower total cost," said Andrea Fiumicelli, DXC's vice president and general manager of healthcare and life sciences, in a statement.
Molina was advised on financial matters by Bank of America Merrill Lynch, and on legal matters by Orrick Herrington & Sutcliffe, of San Francisco. DXC was advised on financial matters by J.P. Morgan Securities, and on legal matters by Latham & Watkins, of Los Angeles, and Crowell & Moring, of Washington, D.C.
For reprint and licensing requests for this article, CLICK HERE.