Marlin's $700M Health IT Deal Sets Stage
PE firm gets aggressive with flurry of health care tech deals as industry heats up
Friday, January 25, 2019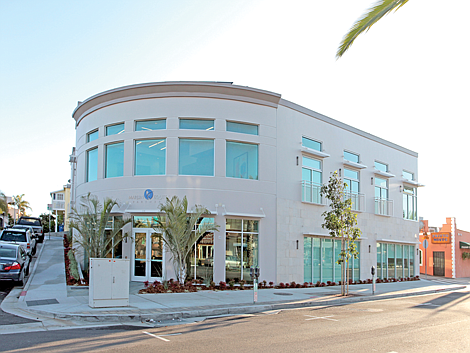 In 2015, Hermosa Beach-based private investment firm Marlin Equity Partners added to its significant portfolio of health IT companies by acquiring South Jordan, Utah-based AdvancedMD – a pioneer in cloud technology for physician practices – from payroll and human resources firm Automatic Data Processing Inc. (ADP).
Three years later, in 2018, Marlin announced the sale of AdvancedMD to Global Payments Inc. for $700 million. The acquisition closed in September.
Global Payments said in a statement that it expects AdvancedMD to contribute revenue in a range of approximately $7 million to $8 million and to have no impact on earnings per share. Marlin has said it has $6.7 billion of capital under management.
During an Oct. 30 company earnings call, Atlanta-based Global Payments hailed the acquisition of AdvancedMD as part of a shift in its business mix toward technology enablement, predicting that the area would comprise nearly 45 percent of the company's revenue in 2019, up from 40 percent in 2017.
The AdvancedMD acquisition by Marlin is one of many signals that Los Angeles is coming into its own as a hub of health care technology investment and innovation.
"The local burgeoning tech scene combined with large pockets of institutional capital and mid-to-large corporate organizations means tech-enabled sectors will continue to garner interest here in a meaningful way," said Vishal Gandhi, founder of boutique health care advisory firm Keval Health, located in Santa Monica. "What may be notable is the diversity of interest into areas other than entertainment, real estate and law, such as in healthcare IT, fintech and consumer tech."
Health deals thrive
The AdvancedMD deal is part of a string of transactions featuring Marlin portfolio companies, not all of which have been successful.
Marlin put up for sale in 2017 another large health IT company, E-Mds Inc., but no buyers emerged. E-Mds may be less attractive because its technology is not cloud-based and therefore more expensive since it requires more equipment, as well as being more difficult to integrate with other businesses and technologies.
Marlin's activity in the health care technology space has been equally aggressive on the acquisition side in 2018. In May, Marlin scored another high-profile deal that exemplifies the company's growing interest in health IT: It announced the acquisition of both Providence, R.I.-based Virgin Pulse Inc. and Minneapolis-based RedBrick Health Corp., which were merged under the Virgin Pulse name but continue to operate as separate brands.
For reprint and licensing requests for this article, CLICK HERE.
Prev Next