Leonard Green Sees $3B Rooftop Vantage
PE firm's SRS Distribution buy gives it roofing distributor as demand soars
Friday, January 25, 2019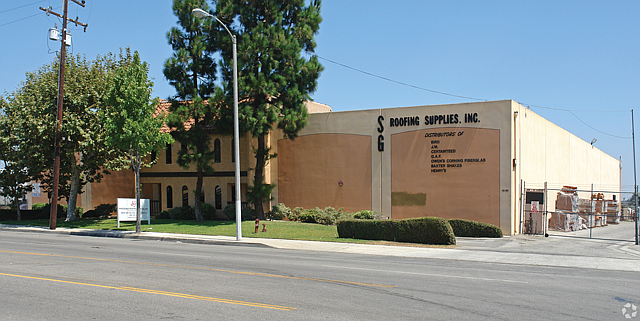 Bad weather, hurricanes and aging roofs have made this a high-demand period for the roofing industry.
It wasn't too surprising, then, to see one of Los Angeles' premiere financial players get involved in some shingling shenanigans in one of the region's biggest deals for 2018.
Sawtelle-based private equity investment firm Leonard Green & Partners purchased a majority stake of roofing distribution company SRS Distribution Inc. in an acquisition valued at more than $3 billion.
The deal came after a bevy of natural disasters devasted swaths of the United States with 16 major disaster events that caused $306 billion worth of damage to homes in 2017, according to a report from the Joint Center for Housing Studies at Harvard University.
U.S. demand for roofing is projected to grow 4.9 percent per year to $19.9 billion by 2021, according to a report by Freedonia Group, a division of MarketResearch.com Inc.
"The events of the last few years have put a spotlight on roofing and the sale of roofing products," Freedonia Group senior industry analyst Matt Zielenski said. "Roofs needed to be replaced or repaired. There was a lot of year-end demand. That's why SRS was a big deal. People need roofing all the time. It does generate a good return on investment."
As part of the leveraged buyout deal, Leonard Green issued $350 million in debt notes to SRS in May, according to a report by Covenant Review, a credit research firm.
Analysts were less than impressed with the terms on the debt.
"My initial take was this is the worst we've ever seen," Ross Hallock, an analyst at Covenant Review, said referring to the terms of the notes.
Leonard Green changed some of the terms after the initial blowback, which Hallock said made the notes "not the worst we've ever seen."
Consolidation
Zielenski said the roofing industry has also been going through a period of consolidation as bigger roofing companies purchase smaller regional ones and companies that do related businesses – such as siding. SRS appears to already be joining the consolidation fray after its purchase by Leonard Green, announcing in November the acquisition of Bill Wahl Supply Inc. on undisclosed terms.
"The added capital that their new partner will provide will allow them to expand in ways that will make their business more attractive," Zielenski said.
Other roofing companies to join the acquisitive market include Beacon Roofing Supply Inc., which completed its acquisition of Allied Building Products Corp. last year; and building products distributor American Builders & Contractors Supply Co. Inc., which went on a full-blown acquisition spree in 2018, acquiring the assets of companies including DRI Supply Co., Landis Supply and G&F Roof Supply Inc., which has locations in Anaheim, Whittier and Gardena.
For SRS, the backing of Leonard Green & Partners could allow for greater organic growth opportunities as well.
The company announced in December openings of new locations in Azusa, Englewood, Colo., and Bismarck, N.D. The Azusa location was the company's eighth in the greater L.A. region. In October, the group announced new offices in Indiana, New Jersey and Georgia.
Zielenski also expects that SRS will be able to benefit from economies of scale, buying more roofing materials in bulk and thus saving money.
Zielenski said in addition to the volatile weather patterns in the last two years, a provision in the Tax Cuts and Jobs Act signed at the end of 2017 may have positive impacts on the industry. The provision allows qualified taxpayers – generally small-business owners – to write off nonresidential reroofing projects in a single year instead of spreading the costs out over many years.
Leonard Green & Partners declined to comment for this story. SRS did not return repeated requests for comment.
For reprint and licensing requests for this article, CLICK HERE.