California Cartage to Shutter Wilmington Operations in July
Thursday, January 24, 2019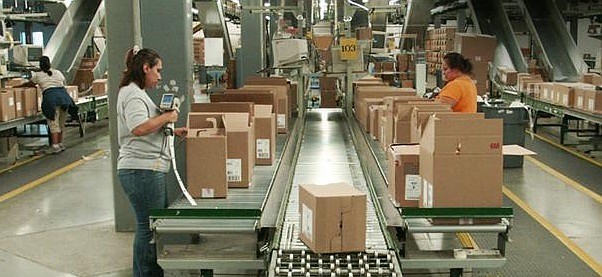 One of the region's biggest players in logistics will shutter its sprawling Wilmington warehouse in July.
The Los Angeles Harbor Commission terminated the lease on an 85-acre Wilmington transloading facility operated by California Cartage Co. on Jan. 24 after the company was accused of wage theft and unfair labor violations.

About 700 workers handle goods for Lowe's, Amazon, TJ Maxx and Sears/KMart at the location.
Councilman Joe Buscaino put the closure in motion. In October, he led the charge for Los Angeles City Council to reject the commission's lease with the company, a subsidiary of Cherry Hill, N.J.-based NFI Industries Inc.
California Cartage has been embroiled in a number of litigation cases with its workers and the city of L.A. as well as investigations by state and federal labor commissioners.
"This is not the outcome we wanted," California Cartage said in a statement. "By failing to reach an agreement, we now have been left with no other option but to shut down the Wilmington operation"
The company said it had been in negotiations for a new lease but talks broke down over the city's demands to include a labor peace agreement, a provision between a business and a union that represents the workers in which both sizes agree to waive certain rights.
Buscaino argued the company had a slew of labor violations and its record caused labor discord.
The move is a win for the International Brotherhood of Teamsters who have been trying to organize truckers and warehouse workers at the port. The union led more than a dozen strikes there.
Under the agreement brokered, displaced workers will be compensated for up to a total of $1.34 million.
The sprawling property is a rarity in the South Bay industrial market where vacancy rates are below 2 percent.
Buscaino' office wants the next occupant to adhere to a labor peace agreement as part of the lease contract.

Manufacturing, retail and trade reporter Rachel Uranga can be reached at ruranga@labusinessjournal.com or (323) 549-5225 ext. 251. Follow her on Twitter @racheluranga
For reprint and licensing requests for this article, CLICK HERE.