Your Superfoods Raises $5 Million Series A
Wednesday, January 23, 2019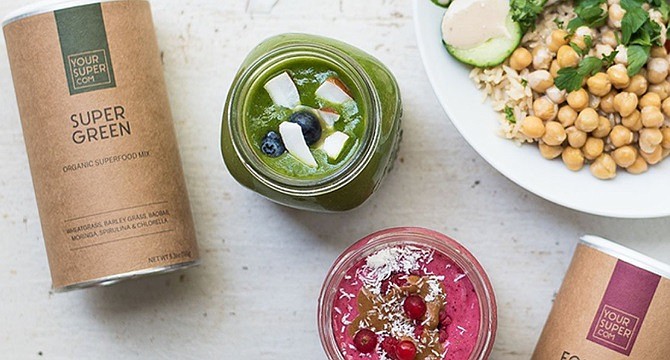 Your Superfoods Inc. (doing business as Your Super), Venice-based makers of organic superfood health mixes, announced Jan. 23 it raised $5 million in a Series A funding round led by Manhattan Beach-based PowerPlant Ventures.
Following the raise, PowerPlant Ventures Partner Dan Gluck will join Your Super's board of directors. PowerPlant invests in health-conscious food and beverage startups, most notably El Segundo-based Beyond Meat Inc. and Thrive Market Inc., located in Marina Del Rey.
"Your Super has built the foundation to be a major category disruptor because of its efficacious products, visionary leaders, strong brand and capital-efficient, direct-to-consumer model," Gluck said in a statement.
Founded in 2015, Your Super reported it experienced "1000 percent growth" in 2018. Most – 95 percent – of the company's sales are made online, though the company notes it does distribute to "select retailers" in Los Angeles, including West Hollywood's Erewhon Natural Foods and Wanderlust Hollywood yoga center.
Tech reporter Samson Amore can be reached at samore@labusinessjournal.com or (323) 556-8335. Follow him on Twitter @samsonamore.
For reprint and licensing requests for this article, CLICK HERE.