Large Office Space in Short Supply in LA
Number of 100,000-square-foot spaces on market dips in 2018
Friday, January 18, 2019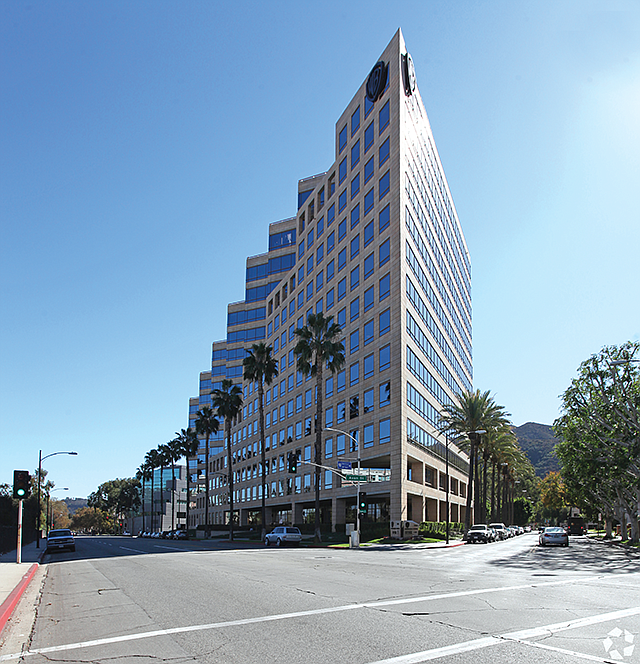 "A lot of tenants are taking more space then they need out of fear of not having expansion options later," Cowan said.
Richard Ratner, a senior vice president at CBRE Group Inc., agreed.
"They want to secure their occupancy needs in L.A. as they see a lack of options on the landscape" Ratner said.
Cowan added that many of the companies that are preleasing are "vying for the same talent," and it remains to be seen if large blocks of sublease space will hit the market in the future as a result of companies preleasing too much space.
Available options
Wrobel said the Tishman Speyer Properties-owned Wilshire Courtyard building, a 1 million-square-foot building that Onni Group of Cos. Ltd. is rumored to have made a $630 million offer for, is one of the few buildings with large blocks of space.
There are only about six buildings in West Los Angeles, plus a handful under construction, with blocks of space of more than 100,000 square feet, according to data provided by CBRE.
Cowan said companies with leases need to be more proactive and start looking at leases sooner than before.
"Land on the Westside is so valuable, and there isn't a huge pipeline of development coming down," Wrobel said.
Another solution is to look elsewhere for large blocks of space, brokers said.
Inglewood right now is the big question mark. The development by Los Angeles Rams owner Stan Kroenke of a National Football League stadium is already drawing some interest from tenants, but brokers say it's too soon to say if companies running out of space in traditionally more-desirable markets will move to the South L.A. city. NFL Media has announced it would move its operations from Culver City to the development surrounding the stadium – dubbed LA Stadium and Entertainment District at Hollywood Park – which will have 780,000 square feet of office space.
Wrobel said the other area seeing increased interest is downtown.
Prev Next
For reprint and licensing requests for this article, CLICK HERE.