Google Leasing Westside Pavilion
REAL ESTATE: Former shopping mall to be renamed One Westside
Friday, January 11, 2019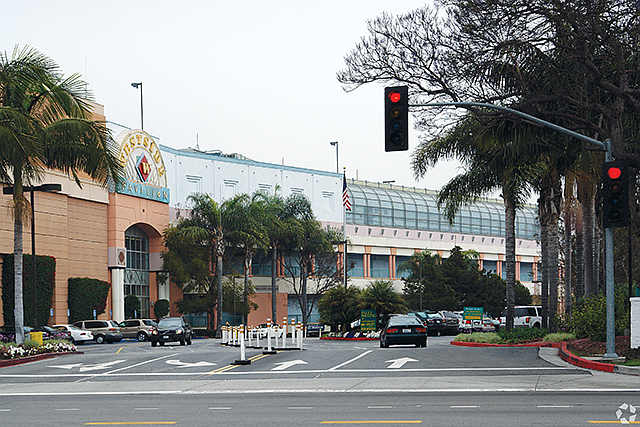 Google is nabbing even more space in L.A. The tech giant has agreed to lease the entirety of Hudson Pacific Properties Inc. and Macerich Co.'s 584,000-square-foot Westside Pavilion redevelopment. The long-rumored lease was announced by the companies Jan. 8.
Google will move in when the project is completed in 2022. The lease will last for around 14 years.
"Google's been a proud member of the Los Angeles community since 2003. We're excited to continue investing in the community as part of Hudson Pacific and Macerich's adaptive reuse project at One Westside," said RG Kahoe, Google's real estate project executive for the Southwest, in a statement.
The former Westside Pavilion mall will be called One Westside. It is being designed by architecture firm Gensler. In addition to creative office space, it will also have a rooftop with amenities.
Construction is expected to begin later this year.
"We are thrilled to expand our relationship with Google and are proud to support this significant phase of their growth," said Victor Coleman, chief executive of Hudson Pacific Properties, in a statement. "Google's selection of One Westside demonstrates the strength of the Los Angeles tech and media industries and exemplifies the type of creative office space that is in demand from large tech and media tenants. One Westside also demonstrates Hudson Pacific's ability to identify and swiftly execute on large-scale and complex investment and adaptive-reuse opportunities to meet that growing demand."
The three-story complex, located at the corner of Westwood and Pico boulevards, first opened in 1985. Santa Monica-based Macerich, which has owned the mall since 1998, formed a joint venture last year with Hudson Pacific Properties in Brentwood to overhaul the building into creative offices, with additional space for entertainment retail.
Hudson Pacific, which holds a 75 percent stake in the joint venture, serves as the property's daily operator and developer.
For reprint and licensing requests for this article, CLICK HERE.