Bank Branch Closures Rise
FINANCE: 2018 numbers worst for L.A. since 2008
Friday, January 11, 2019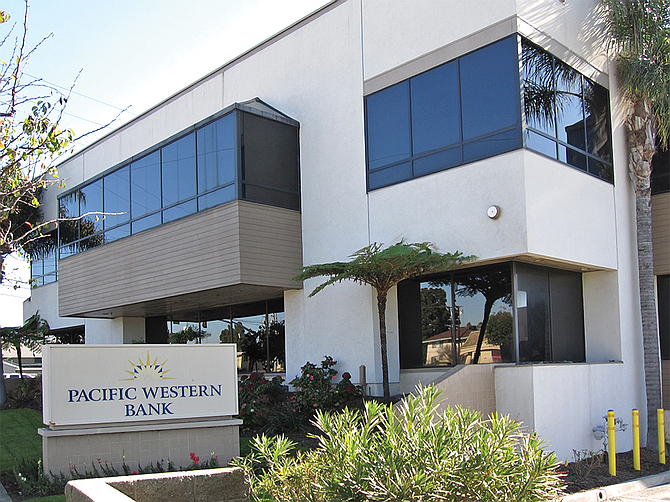 Bank branches in Los Angeles County have consistently declined each year over the past decade, but the pace quickened in 2018 with the most branch closings since the Great Recession.
The uptick in shuttered branches is driven by a number of different industry forces, including rising interest rates, consolidation, the move to online banking and the drive for increased profitability, according to analysts and bankers.
In L.A. County, there were 33 branch closings in 2018, up from 18 in 2017, 21 in 2016 and 22 in 2015. The 33 branch closings is the highest since 2008, when there were 34 closings in L.A. County, according to a review of 18 years of data provided by S&P Global Market Intelligence Inc. to the Business Journal.
It's unclear whether the closings are an early warning sign of a weakening economy or the continuation of a larger trend that has seen many banks reduce their physical footprint.
It could also be some combination of a number of factors, according to Zain Tariq, a Charlottesville, Va.-based associate industry expert with S&P Global Market Intelligence.
"Postrecession, you had a large number of branch closures, cutting branches as part of cost savings and ultra-low interest rates," Tariq said. "Now rates have started to rise, and there's less of a physical need for branches."
Also fueling the closure of some branches, said Tariq, are big banks moving toward a digital presence, such as with New York City-based Goldman Sachs Group Inc.'s Marcus bank, or Stamford, Conn.-based Synchrony Financial's online Synchrony bank.
California's 100 total bank branch closures was the third most branch closings in 2018, behind Florida's 200 and New York's 134.
The 100 branch closings in California last year nearly equaled the 104 closed in 2010, just as the Great Recession was ending and the economy was beginning to heal. The most in California was 1,175 in 2001 when the nation was exiting an earlier economic downturn. Roughly 310 of the closings in 2001 were in L.A. County, the county's highest number of closures, according to S&P Global.
Two prime local examples of banks choosing to close branches are Hanmi Bank parent Hanmi Financial Corp., which has $5.5 billion in assets and 39 branches, and Bank of Hope parent company Hope Bancorp Inc., which has $15.2 billion in assets and 63 branches. Bank of Hope is the largest Korean-American banking institution in the United States.
Koreatown-based Bank of Hope announced plans last month to close nearly 10 percent of its branches over a swath of its nine-state territory, as well as stop selling off its small business loans into a secondary market as a way to improve profitability.
Prev Next
For reprint and licensing requests for this article, CLICK HERE.