PacWest Terminates Pending Acquisition With El Dorado Savings Bank
Wednesday, January 9, 2019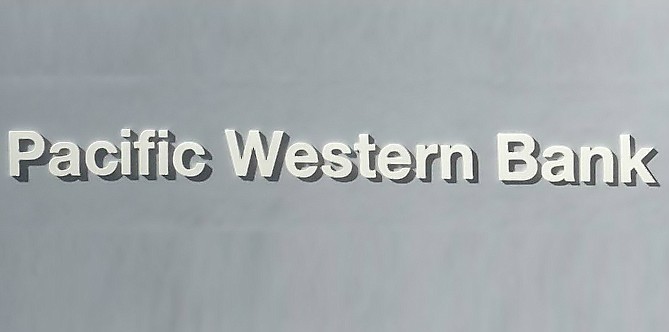 Beverly Hills-based PacWest Bancorp said Wednesday that it terminated its previously announced agreement to buy El Dorado Savings Bank after the latter bank's shareholders failed to support the transaction, due to a drop in bank values over the past year.
At a special meeting of privately held El Dorado's shareholders on Jan. 9, the transaction did not receive the two-thirds affirmative vote of outstanding shares as required.
PacWest agreed to pay $466.7 million for the Placerville, Calif.-based El Dorado in a stock and cash transaction. But PacWest's stock, which closed Wednesday at $35.62, has declined in value by 27 percent since the acquisition was announced on Sept. 12.

"We offer our best wishes to El Dorado and its management," said Matt Wagner, president and CEO of the $24 billion-in-asset PacWest. "We will continue to execute our business plan and work to produce top-tier operating results, and we intend to continue our (merger and acquisitions), which prioritizes being a financially disciplined acquirer – a strategy we've refined through 29 successful acquisitions over the past 18 years."
El Dorado Chairman Tom Meuser said that "the unexpected recent decline in bank stocks – which significantly reduced the nominal value of the proposed stock and cash transaction – has affected shareholder support at this time."
He said that El Dorado's board and management team will work together to map "an independent path forward."
Under the terms of the agreement, neither PacWest nor El Dorado will be responsible for payments to the other party as a result of the termination. When the agreement was initially announced, the acquisition was expected to be 1 percent accretive to PacWest's 2019 and 2020 earnings per share.
El Dorado Savings Bank has 30 branches in Northern California and five in Nevada. Pacific Western Bank, the banking unit of PacWest, has 74 California branches and one in North Carolina.
Finance reporter Pat Maio can be reached at pmaio@labusinessjournal.com or (323) 556-8329.
For reprint and licensing requests for this article, CLICK HERE.