RISING TIDE
Catalina Sea Ranch looks to expand, spins off research arm
Friday, January 4, 2019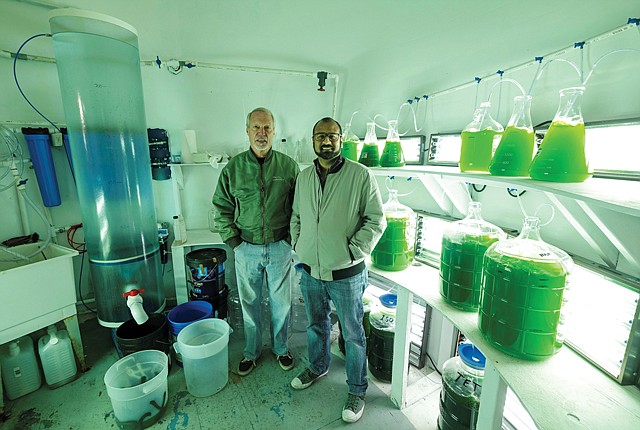 Catalina Sea Ranch hauled in its first crop of Mediterranean mussels in July 2017 off the coast of Los Angeles out of the first aquaculture farm in the nation to be allowed in federal waters.
A year and a half later, the privately held San Pedro-based firm is looking to grow its operation, filing for a permit to expand its 100-acre ocean farm to nearly 3,000 acres this year in order to increase its yield of commercially grown mollusks, giant kelp and other sustainable marine crops.
To develop bigger, better and faster growing mussels, the company also plans this month to launch a spinoff, Syntheseas Inc., which it claims is the first aquaculture biotechnology company in Los Angeles County.
The new corporate offshoot's goal is to increase aquaculture yields using genomics, genetics and synthetic biology while packing more nutrition and disease resistance into each animal and plant. For Catalina Sea Ranch, the goal is to increase harvests by at least 20 percent each year, but there's no timeframe for achieving that benchmark.
"The need for 3,000 acres puts a small dent in America's $15 billion seafood trade deficit," said Phil Cruver, the nearly 74-year-old founder and chief executive of Catalina Sea Ranch, from his office at Berth 58 at the Port of Los Angeles. "The biotech company, Syntheseas, will allow us to experiment on how to better protect the ocean and feed the future through technology."
The company said it was profitable but declined to give specific revenue figures.
Catalina Sea Ranch will retain rights to use Syntheseas research first, for which it would pay a yet-to-be determined licensing fee, according to company officials.
Finding focus
Catalina Sea Ranch was founded in 2012 after winning the first permit from the U.S. Army Corp of Engineers to practice aquaculture for commercial use in federal
waters. A permit from the California Coastal Commission came two years later.
Federal agencies, including the National Oceanic and Atmospheric Administration's fisheries division, aim to boost U.S. marine aquaculture by 50 percent by 2020 in order to help close a $15 billion seafood trade deficit.
The company's 100-acre farm 6 miles off the south Los Angeles County coast now consists of large clumps of shiny black mussels grown on ropes tethered 20 feet below the sea, suspended by floats in waters 150 feet deep.
The mollusks, fed by phytoplankton upwelling from the San Pedro Shelf, are harvested eight months or more after the growing ropes are seeded.
For reprint and licensing requests for this article, CLICK HERE.
Prev Next