Parsons Corp. Moves Headquarters from Pasadena to Northern Virginia
No immediate local layoffs planned
Thursday, February 28, 2019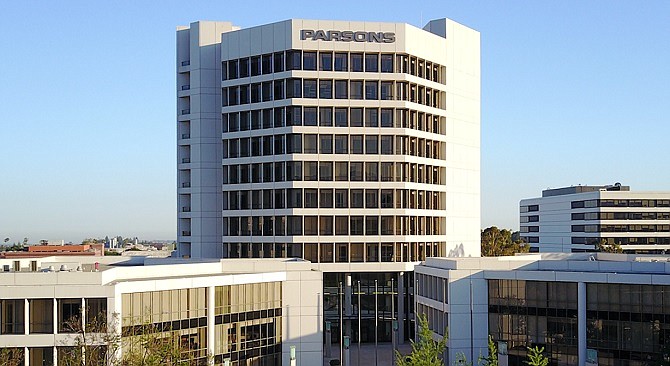 Los Angeles County is losing another major corporate headquarters.
Pasadena engineering firm Parsons Corp. announced Feb. 28 that it is moving its corporate headquarters to Centreville, Va., in the Washington D.C. metro area, effective immediately, to be closer to its customer and employee bases.
Parsons, founded in 1944, has grown into an engineering and consulting giant, with more than 16,000 global employees and 2018 revenue of $3.6 billion. About 500 employees work at the Pasadena headquarters; according to spokeswoman Virginia Grebbien. No immediate layoffs or relocations of those employees are planned.
"Parsons' position as a world leader in defense, intelligence and critical infrastructure is the result of more than seven decades of strategic planning and investment," Chuck Harrington, Parsons' chief executive, said in a statement announcing the headquarters relocation. "Relocating to the Washington region puts us in closer proximity to many of our existing and potential clients, as well as key decision makers who influence policy and funding initiatives across our markets, particularly critical infrastructure"
According to the announcement, Parsons has more than 1,300 employees in California and "remains committed to serving California-based clients."
Parsons is the second major engineering firm to move its headquarters from Pasadena recently. In 2016, Jacobs Engineering Group Inc. relocated its headquarters to Dallas.
Education, energy, engineering/construction and infrastructure reporter Howard Fine can be reached at hfine@labusinessjournal.com. Follow him on Twitter @howardafine.
For reprint and licensing requests for this article, CLICK HERE.