Pomona Alumna Gives $15M Gift for Museum, Naming Rights
Wednesday, February 27, 2019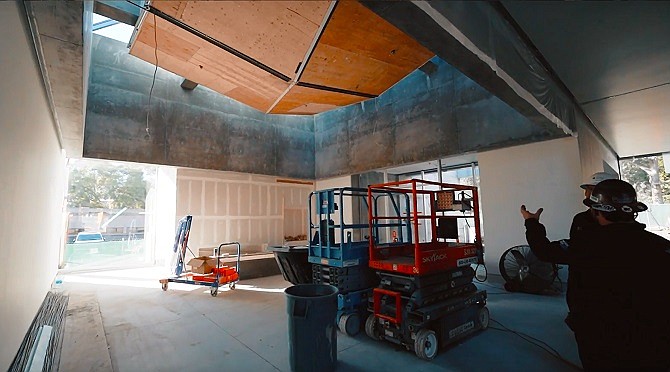 Pomona College has received a $15 million gift from an alumna and New York philanthropist for naming rights and continued construction of an art museum, the college announced Feb. 27.
The gift is from Janet Inskeep Benton, a 1979 graduate of Pomona College who went on earn an M.B.A. at Harvard Business School. She served as an executive at General Foods Corp. before launching a career as a volunteer and philanthropist, with a focus on arts and cultural institutions. With the gift, the $44 million museum is set to open late next year as the Benton Museum of Art.
"Art is a powerful force, opening up the mind to so many possibilities – new ideas, varied perspectives, interesting questions, emotional responses, reconsidered thinking," Benton said in the gift announcement. "My hope is that the new museum creates a stimulating environment for students to explore and engage with art in a deeply meaningful way."
The 33,000-square-foot museum will house the college's collections of Native American art, European Renaissance paintings, etchings by Francisco Goya and several collections of works by contemporary artists. All of these art pieces will remain on display in their current museum facility, which was built in the 1950s, until being moved to the Benton Museum in fall 2020.
"Pomona College has long been at the center of artistic excellence and experimentation for Southern California," Kathleen Howe, the museum director and art professor, said in the announcement of the donation. "The Benton (Museum) continues our commitment to presenting vibrant contemporary art, intimately engaged with the issues of our day, while bringing the art of the past into an ongoing dialogue with the present."
The new museum is designed by Boston-based architects Machaado Silvetti Associates and San Francisco design firm Gensler. It will feature concrete walls accented with wood, glass and a sloping roofline and will have a U-shape around a central courtyard that will contain a pavilion to host various events.
Education, energy, engineering/construction and infrastructure reporter Howard Fine can be reached at hfine@labusinessjournal.com. Follow him on Twitter @howardafine.
For reprint and licensing requests for this article, CLICK HERE.