ServiceTitan Announces Office in Armenia
Return to roots for founders; plan to grow outpost to 50 employees by end of 2019
Friday, February 22, 2019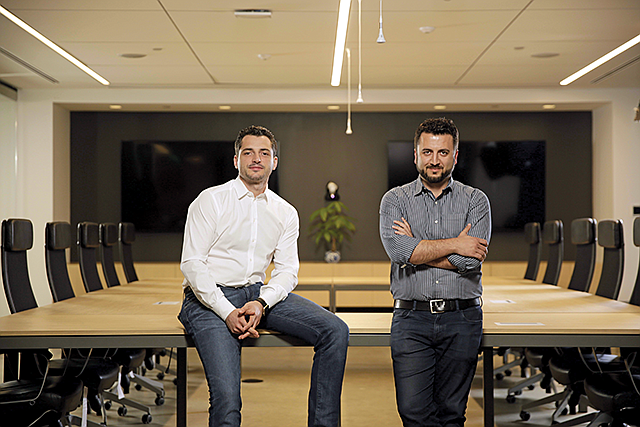 Glendale-based home services software developer ServiceTitan Inc. is making a foray into Armenia.
The company announced this month it opened an office in Yerevan, which will be the company's first in that nation.
"Initially it's going to be an engineering office with a handful of senior employees, primarily for extending our team, which is working on product development," ServiceTitan President and Co-Founder Vahe Kuzoyan said in a statement. "If that's successful, I can see our employee numbers growing exponentially. It depends on how effectively and fast we can scale."
ServiceTitan was founded in 2012 by two Armenian-Americans who immigrated to the United States as children, which makes the new office a return to roots for Kuzoyan and co-founder and Chief Executive Ara Mahdessian.
ServiceTitan has raised $326 million from venture firms since it was founded, including funding from Santa Monica-based Mucker Capital, which contributed to ServiceTitan's $19 million seed round in June 2015. Most recently, ServiceTitan raised a $165 million Series D round in November.
The office in Armenia opened Dec. 13, but the company announced the new location Feb. 15. A spokeswoman for the company said ServiceTitan plans to grow the office to 50 employees by the end of the year. The company currently has seven employees in Armenia.
• • •
Sony Joins Academy Software Push
Culver City-based Sony Pictures Imageworks Inc. is giving its color correction software – free of charge – to members of the Academy of Motion Picture Arts and Sciences' Academy Software Foundation.
The Sony Pictures' software joins DreamWorks Animation's OpenVDB animation editing software as offerings for the Software Foundations' members. The Sony software was used to animate films like "Alice in Wonderland" and "Watchmen."
"OpenColorIO has always been a resource for the entire VFX/animation community, with many outside contributions and commits," Sony Pictures Imageworks Head of Software Development Michael Ford said in a statement.
"We want to contribute OpenColorIO back to the community that relies on it, and the Academy Software Foundation is the natural fit. The developers and companies that use it every day will guide the project roadmap, starting with the features and release cadence for the new 2.0 version," Ford added.
"OpenColorIO is one of the fundamental open source projects in the motion picture industry, and it has become a critical resource for the entire visual effects (VFX) and animation community," said Academy Software Foundation Executive Director David Morin. "Many developers across the industry already contribute to OpenColorIO, and we hope to make it easier for them to do so."
Prev Next
For reprint and licensing requests for this article, CLICK HERE.