Pluto TV Finds Profitable Path
MEDIA: Streaming service cashes out in $340M deal
Friday, February 22, 2019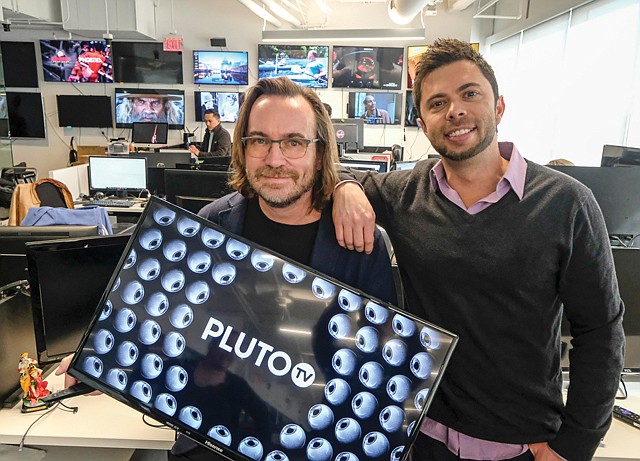 The website and app for Pluto TV went live on April Fools' Day 2014, showcasing streaming television channels most people had never heard of.
The quirky content provider, though, proved to be no joke, with enough staying power that media conglomerate Viacom Inc. bought streaming service company Pluto Inc., doing business as Pluto TV for $340 million in cash last month.
Pluto now occupies the 16th floor of a West Hollywood high-rise and employs 158 people. Sources close to the company said Pluto generated about $70 million in 2018 revenue, tripling its 2017 figure.
The revenue is entirely from ads. Pluto is free and does not require user registration.
The content provider is one of many streaming TV and movie platforms that launched in the last few years, which has generated questions about how many services is too many for the market to bear.
Pluto's trajectory, though, shows streaming as an overarching phenomenon maybe has grown because there are different ways to succeed. While industry leader Netflix Inc. took off through subscriptions – first to a DVD delivery service and then to an online streaming platform – Pluto has grown via a broader rise in online advertising and smart televisions.
The ad-reliant business model could carry Pluto for at least the near term, said Scott Ensign, vice president of digital media at consulting group Butler/Till Media Services Inc., as traditional TV continues to decline.
Pluto found its orbit in the streaming market "with a seemingly contrarian bet," according to Tom Ryan, Pluto's chief executive and a former music industry and e-commerce executive. Ryan's bet was that, while consumers are switching to digital viewing, they remain content with a TV-style format, including advertising.
A typical hour of Pluto TV has about eight to 12 minutes of ads, Ryan said.
Pluto bet on ads at an auspicious time. Advertising revenues from over-the-top ad platforms hit about $2 billion in 2018, according to research firm Magna Global USA Inc., a 40 percent climb from the year before.
"Advertisers have seen a decline in the effectiveness of linear TV, and they want to have a foothold in the over-the-top space," Ensign said.
Pluto can also mine data about viewers to target ads, which is a feature traditional TV has yet to unlock.
New York City-headquartered Viacom mentioned in its press release announcing the acquisition of Pluto (the sale is set to close in March) that it coveted the company's "advanced advertising" data.
Prev Next
For reprint and licensing requests for this article, CLICK HERE.