$2.2B Jail Conversion Contract Could Be Disputed
Bidders on original proposal could sue after L.A. County changed plans
Friday, February 22, 2019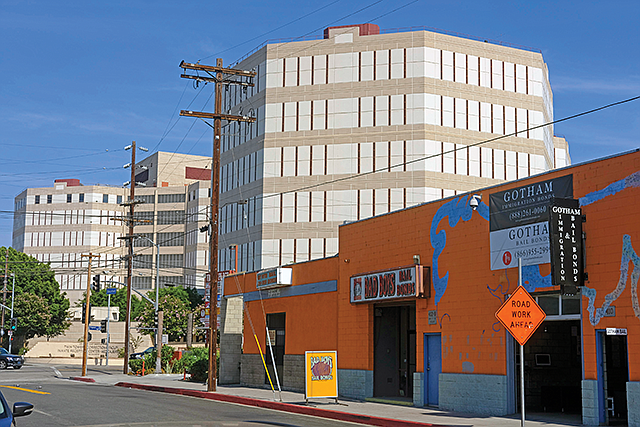 The recent decision by the Los Angeles County Board of Supervisors to convert the Men's Central Jail in downtown to a mental health treatment facility could land the county in a legal morass. That's because despite the complete transformation of the project, the board simultaneously on Feb. 12 awarded a $2.2 billion contract to McCarthy Building Cos. Inc., of St. Louis.
This is the latest twist in the saga to replace the aging Men's Central Jail, which officials and stakeholders said needs to be replaced. The county board has debated the proposal for more than a decade, weighing competing visions of what a correctional facility should encompass and how much emphasis should be given to mental health treatment.
The county Department of Public Works selected McCarthy as the winning bidder on the proposal request to rebuild the jail with a maximum capacity of 3,885 beds. Hensel Phelps Construction Co. Inc., of Greeley, Colo., was the runner-up.
At the Feb. 12 board meeting, Supervisors Mark Ridley-Thomas and Janice Hahn put forward a plan to scrap the building of a new jail and instead build a mental health treatment facility – essentially a hospital. The board approved this new plan, along with the $2.2 billion contract award to McCarthy and a payment of $1 million to Hensel Phelps to "give the county the right to use the information and ideas submitted by Hensel Phelps."
One legal expert said after the vote that, given the substantial change in the project, the entire request for proposals should have been scrapped and a new round of bidding begun once the new project scope became more definitive.
"There is no question that with this most recent board action, this project has undergone a material and substantial change," said Bob Rubin, a construction disputes attorney in New York and an adjunct professor at Columbia Law School. "If McCarthy retains the contract without a new round of competitive bidding, that could definitely be subject to legal challenge."
In a subsequent interview on KABC (Channel 7)'s Feb. 17 "Newsmakers" broadcast, Ridley-Thomas affirmed the project had undergone substantial change, referring to the need to "rescope and resize" the project according to a new model for a health care facility instead of a jail. Hahn, also interviewed for that program, said the new project was now to be considered a "hospital setting" and not a jail.
Questions to both Ridley-Thomas' and Hahn's offices about whether the contract should be rebid were referred to the office of County Chief Executive Sachi Hamai. A spokesman for that office, Michael Wilson, said in an email that any issues involving the contract would be addressed in the future.
Prev Next
For reprint and licensing requests for this article, CLICK HERE.