FOR YOUR (CASH) CONSIDERATION
Special Report: Entertainment
Friday, February 15, 2019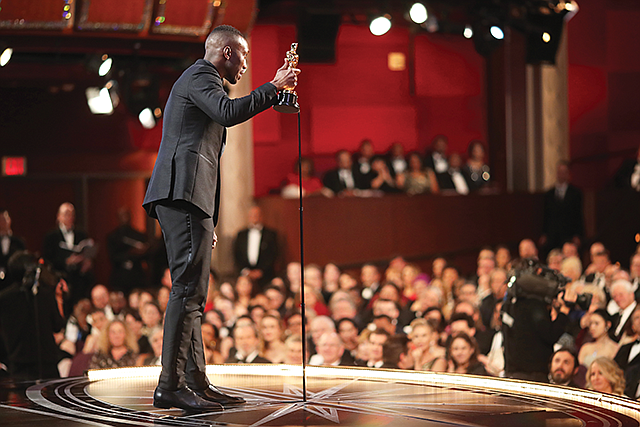 Actors, directors and writers whose names are called Sunday at the 91st Academy Awards ceremony might be taking home more than a golden statuette.
Cash payouts tied to Oscar wins are an increasingly common incentive used by production companies – particularly smaller, independent outfits – to lure talent for below market rate. In exchange for taking a pay cut on the front-end contract, talent can receive a bonus for award show wins or even nominations.
The prevalence of award bonuses has ratcheted up in the last few years, partly due to smaller production companies' success at garnering nominations and awards in the highest-profile Academy Award categories.
"Award bonuses are not too common on particular studio films but are more common on independent or art house films," said Robert Darwell, a lawyer at Sheppard Mullin Richter & Hampton who writes movie financing contracts.
"Independent producers tend to give these bonuses to talent who are working for less than their quote on what one hopes will be an awards contender," Darwell explained.

For example, Focus Features' "Black KkKlansman" may have resulted in Spike Lee getting a bonus for the movie's best picture and best director nominations.
The best picture nomination for Walt Disney Co.'s "Black Panther," meanwhile, likely did not trigger a bonus for anyone.
Confirming what movies and which talent picked up bonus payments – and the specific dollar figures associated with those bonuses – was a bridge too far due to confidentiality agreements, industry sources said.
"Talent deals are treated like trade secrets," said Manfred Westphal, a spokesman for APA talent agency in Beverly Hills.
But there is some agreement about what these deals look like and how they are used by a coterie of production studios.
Oscar payday

Bonus payments are in cash, said Scott Edel, an entertainment lawyer at Loeb & Loeb, and not a salary percentage.
They are paid by the distribution studio as part of the distributor's deal with the movie producer, Edel said, or split between distributor and producer.
According to Darwell, the payments are for Oscar nominations, sometimes for the Golden Globes, and not for other recognitions such as from the Screen Actors Guild or Critic's Choice Awards.
A typical bonus payment can be $25,000 per nomination and $50,000 a win, said Darrell Miller, an attorney at Fox Rothschild who represents entertainment talent.
A-list actors and actresses can net $200,000 for an Oscar win, Miller said.
For reprint and licensing requests for this article, CLICK HERE.
Prev Next