A Global View of Commercial Real Estate in 2019: Opportunities Abound Amid Strong Demand
Custom Content by the Los Angeles Business Journal
Friday, February 15, 2019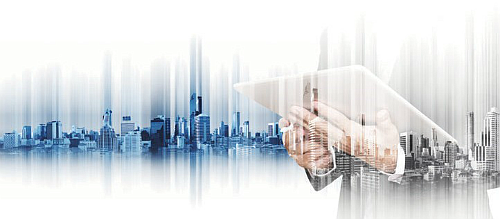 The report goes on to say that retail continues to be the asset type most impacted by change even though consumer spending increased in 2018 – and experiential and service retail outlets are blossoming. E-commerce sales grew by 14.5% year-over-year. Looking forward, online grocery sales and related home-delivery services represent a nascent opportunity for both e-commerce and industrial logistics.
The 10.7-bsf industrial market inventory increased by 2% after almost 200 msf was delivered in 2018, but strong leasing demand held vacancy flat at 5%. Distribution-logistics and e-commerce demand led to upticks in construction and speculative development in many key U.S. markets, including Atlanta, Chicago and Dallas – with each having more than 18 msf underway. Overall, the U.S. construction pipeline near the end of 2018 was 19% larger than at year-end 2017, and projects underway were 32% preleased.
Beyond distribution, core data center markets are expanding to prepare for the arrival of 5G networks; increased cloud usage by consumers and Big Data suppliers; and higher blockchain and AI adoption levels in such markets as Northern Virginia, Phoenix, Chicago, Reno and Dallas. Construction starts are cooling in some metros that are critically land-constrained such as San Jose and West Palm Beach, but most markets feature burgeoning industrial-property-development pipelines. Industrial vacancy is expected to rise slightly by year-end 2019.
Investors remained steadfast in their support of the U.S. commercial real estate market in 2018. Sales were led by the multi-family and office sectors and foreign capital continued to flow into the U.S. Canada was again the top source of foreign capital, accounting for more than $40 billion of transactions and doubling its investment in comparison with 2017. France ($8.7 billion), Singapore ($6.3 billion), China ($5.6 billion) and Germany ($4.9 billion) rounded out the top five sources of foreign investment in 2018. Foreign and private capital will continue to sustain the U.S. investment market in 2019.
"Even though year-over-year volumes were fairly consistent in the U.S., activity was uncharacteristically weighted towards the early part of 2018," noted John Kevill, Principal and Managing Director of U.S. Capital Markets for Avison Young. "This situation was largely a product of the broader economic volatility, and we anticipate that early 2019 will bring an uptick in transactional activity, particularly with fresh lender allocations and the availability of transitional debt. Expect to see institutional investors buy smaller properties than they typically have been investing in, thereby putting pressure on the private investors who have been dominating the under-$30-million market segment."
Webb concluded: "Our outlook for 2019 remains consistent with that for the prior year. Modest interest-rate increases by the Federal Reserve are expected, but at a much decreased pace. The U.S. economy is strong overall; and with continued job-growth-related occupancy levels healthy, that strength should be maintained. However, the supply of labour, especially skilled labour, will have an impact on operating costs as well as the cost of new construction. Technological innovation – in procurement, occupancy optimization, workplace strategy, supply-chain management and many other areas – will continue to keep our industry in an evolutionary mode."
Information for this article was provided by Avison Young. For more information, visit avisonyoung.com.
Prev Next
For reprint and licensing requests for this article, CLICK HERE.