A Global View of Commercial Real Estate in 2019: Opportunities Abound Amid Strong Demand
Custom Content by the Los Angeles Business Journal
Friday, February 15, 2019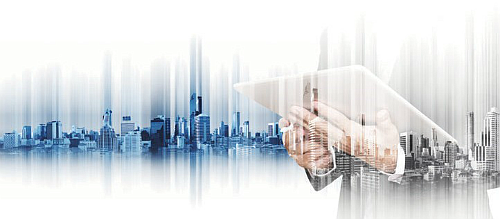 On the North American front, though trade was discussed ad nauseam, property markets in the U.S., Mexico and Canada performed well in 2018. The Mexican economy has continued to exhibit resilience in a complex environment despite the volatility and uncertainty surrounding the federal-government-transition process in Mexico and other international factors.
Across the Atlantic, despite a healthy property sector, the U.K. market remains susceptible to political risk – namely Brexit. German markets are exhibiting healthy leasing and investment demand, while a lack of product hinders stronger growth. Significant construction, industrial expansion and sustained prices are forecasted to have positive impacts in Bucharest, Romania.
Meanwhile, co-working office providers have become core occupiers in Seoul, South Korea – the location of Avison Young's first office in Asia.
A Look at the U.S. Market
"The U.S. market continued to provide fairly predictable returns to investors in 2018 despite some turbulence, both economically and geopolitically. The strong correlation between job growth and real estate value was again demonstrated in 2018 as the U.S. added more than 2 million jobs which, in turn, bolstered occupancy levels as well as consumer confidence," commented Earl Webb, President, U.S. Operations for Avison Young. "Vacancy rates across all property types remain low when compared with historically similar market cycles. Capital flows into commercial property in 2018 remained roughly equivalent to those of the prior year, and foreign investors continued to be significant investors across all U.S. property types, especially office and industrial."
Webb added: "The property markets continued to perform well in 2018, demonstrating resilience in the face of substantial development, and total sales were on track to outpace the 2017 total volume after declining for two years from a peak in 2015.
According to the report, Avison Young is tracking 46 U.S. office markets totalling 5 billion square feet (bsf) of inventory. As year-end 2018 approached, overall national vacancy was 12.1%, down 20 bps compared with year-end 2017. San Francisco (3.5%), Charleston (7.1%), Nashville (7.1%) and Columbus (7.7%) recorded the lowest vacancy rates.
"Co-working operators are dominating U.S. office markets as tenants pay up for term flexibility, amenities and the ability to shift long-term lease obligations off their books," said Margaret Donkerbrook, Principal, Practice Leader, Research (U.S.) for Avison Young. "Landlords are feeling pressure to renovate older properties to compete; as a result, plug-and-play speculative suites and tenant amenities, such as conference centres and lounge areas, are becoming ubiquitous. Ultimately, there will be some shake-out in the category; however, co-working will remain part of the real estate lexicon."
For reprint and licensing requests for this article, CLICK HERE.