Advisory Firm Nova Capital Off to Strong Start
Steven Yazdani-backed outfit secures $640M in capital commitments
Friday, February 15, 2019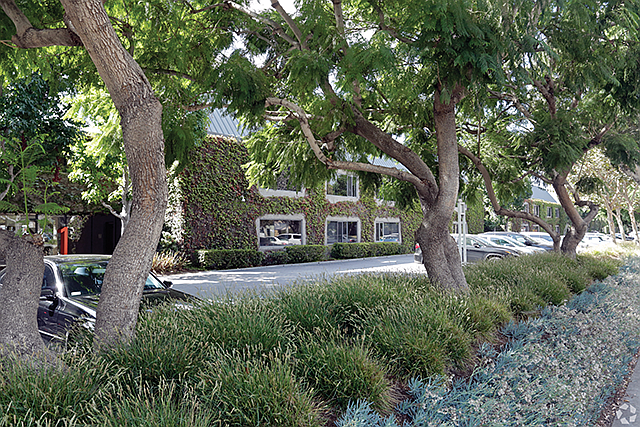 Real estate industry veteran Steven Yazdani launched Nova Capital Inc. last month as a real estate capital advisory firm based in Beverly Hills.
The firm has secured more than $640 million in financing commitments for its clients already, including a $25 million construction loan for a 110-unit development in Warner Center and a $100 million recapitalization of a downtown office building.
Yazdani was a founding partner at Beverly Hills-based Lucent Capital Inc., which he left in December to found Nova Capital. Prior to Lucent he also helped open the L.A. office for New York-based The Carlton Group Ltd., which he left in 2010.
"The fact that we already have over half a billion dollars in assignments the first month we are open is the best testament to our real commitment to building relationships with our clients," Yazdani said in a statement. "We are relentless advisors and advocates for our clients."
Nova Capital declined to name specific clients but said it works with middle-market and privately owned real estate developers and investment firms. Nova Capital specializes in debt and equity placement, and structured financing.
• • •
CapRock sells Commerce warehouse
Newport Beach-based CapRock Partners sold a 97,000-square-foot industrial property in Commerce, the company announced Feb. 6. The property was purchased by building tenant PGB General Merchandise Inc. for $16.1 million, records show.
CapRock Partners purchased the property in 2017 for $11.5 million.
The building sits on 4.32 acres at 5331 and 5333 Slauson Ave.
"This transaction was a win for both buyer and seller," said Jon Pharris, co-founder and president of CapRock Partners, in a statement. "Given that the property is located in arguably the country's tightest industrial market and has unique amenities such as rail spurs and I-710 Freeway frontage we were confident we could unlock intrinsic value in the real estate. Thus, after acquiring the asset, our team unearthed an opportunity to provide a mutually beneficial solution to the current tenant." 
It's been a busy time for L.A.'s industrial market. During the fourth quarter of 2018 13.6 million square feet of industrial space were either sold or leased, up from 11.7 million square feet the previous year, according to data from Jones Lang LaSalle Inc.
NAI Capital's Ryan Campbell and Lee & Associates' Tony Naples represented the buyer and the seller in the transaction.
"With little developable land, the Commerce property enabled CapRock to unlock value for the right owner-user," Patrick Daniels, CapRock Partners' chief executive officer, said in a statement. "With only a year remaining in the lease agreement, our current tenant proved to be the perfect candidate for the property's intended use. Our team is pleased to have completed a transaction that benefited all parties involved."
• • •
WeWork signs 116K SF lease in Santa Monica
WeWork Cos. Inc. has signed a lease for more than 116,000 square feet in Santa Monica.
The location, at 3000 Olympic Blvd., will be called WeWork Lantana. It is scheduled to open in summer 2019. The value of the lease was not disclosed. The average asking space for a Class A office building in Santa Monica is $6.30 a square foot, according to data from Jones Lang LaSalle Inc., which would value the lease at approximately $8.8 million a year.
The new space will be able to house 1,100 individuals, according to WeWork.
The co-working company has 19 other locations in Los Angeles that take up roughly 1.2 million square feet, according to data from CBRE Group Inc.
WeWork already has locations in Santa Monica at 312 Arizona Ave. and 520 Broadway.
WeWork is not the only co-working company rapidly expanding in Los Angeles – and in Santa Monica specifically.
CBRE announced in January that IWG-owned Spaces signed a lease for nearly 70,000 square feet in Santa Monica. The company also took a nearly 49,000-square-foot lease in Pasadena last month.
• • •
Transwestern names region president
Real estate firm Transwestern has named Chip Clarke as president of Transwestern Commercial Service's west region. Clarke will oversee the group's operations in California, Arizona, Colorado, Nevada, Utah and Washington.
"The West Region presents sizable opportunities for our firm, requiring a proven leader who empowers teams, drives innovation and anticipates client needs," Tom Lawyer, Transwestern Commercial Services' president, said in a statement. "Chip believes in the value of Transwestern's integrated, client-centric service approach, and his leadership is vital as we focus on growing our presence throughout the west."
Clarke has been at Transwestern for almost 30 years.
Staff reporter Hannah Madans can be reached at hmadans@labusinessjournal.com or (323) 556-8337.
For reprint and licensing requests for this article, CLICK HERE.