Mattel Strikes Three-Year Licensing Deal for 'Despicable Me' Merchandise
Thursday, February 14, 2019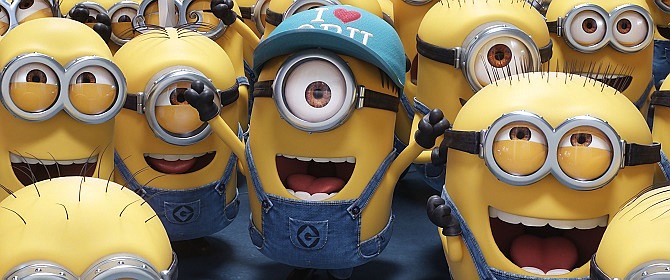 El Segundo toy maker Mattel secured a three-year international licensing agreement to produce "Despicable Me" merchandise ahead of the release of the "Minions" sequel film. The Feb. 14 announcement is the latest in a series of scores for the Barbie and Hot Wheels producer.
Mattel stock closed down slightly after surging 38 percent in recent days in response to stronger than expected sales and profits reported Feb. 7 and news came that toy retailer Toys R' Us would be revived. The company's fourth quarter profit reached $113 million and it has ramped up cost savings.

Mattel struck the deal for an undisclosed amount with animation studio Illumination and Universal Brand Development. The company will launch a collection in time for the "Minions" sequel summer 2020 release.
"Mattel is committed to strategic collaborations with globally-recognized franchises, which are helping to drive our transformation into an IP-driven, high-performing toy company," said Janet Hsu, who heads global franchise management for Mattel.

Manufacturing, retail and trade reporter Rachel Uranga can be reached at ruranga@labusinessjournal.com or (323) 549-5225 ext. 251. Follow her on Twitter @racheluranga
For reprint and licensing requests for this article, CLICK HERE.