Long Beach-Based Molina Healthcare to Lay Off Nearly 170 Workers
Thursday, February 14, 2019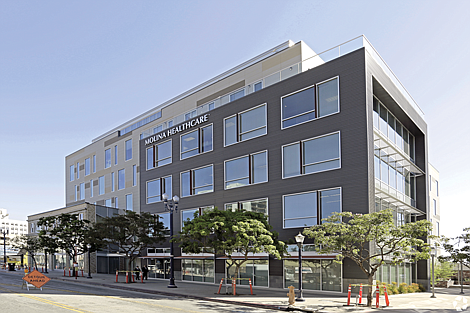 Molina Healthcare Inc., a Long Beach-based managed-care services provider, will lay off nearly 170 workers this spring following a year-long financial turnaround, according to a state employment report released this week.
The state Employment Development Department announced Feb. 13 the Fortune 500 insurance giant would lay off 169 employees effective April 7. The company notified the state employment office about the layoffs on Feb.6.
When asked about the layoffs, Molina Healthcare spokeswoman Caroline Zubieta said in an email that "we're unable to comment at this time."
The Molina layoff report came two days after the company released a year-end statement reporting net income of $707 million for the 12 months ended Dec. 31 based on revenue of $18.9 billion, compared with a $512 million loss in 2017 on revenue of $19.9 billion.
Molina reported fourth quarter income of $201 million ($3.01 per share), compared with a loss of $262 million ($4.59 a share) during the same period last year.
Shares in MOH lost less than 1 percent on Feb. 14, closing at $136.08 with a market cap of $8.49 billion.
The managed-care services provider for Medicare and Medicaid has undergone a financial makeover led by Chief Executive Joseph Zubretsky, who was hired in October 2017 to turn around a company beset by lower enrollments, higher costs and 1,400 employee layoffs.
The company blamed its 2017 loss on the cost of restructuring and a federal move to stop paying subsidies to insurers.
Its margin recovery and sustainability plan included the sale of 16 medical clinics to ousted Chief Executive J. Mario Molina, son of the company's late founder, C. David Molina. His brother, former Chief Financial Officer John Molina, was also let go.
The makeover also included the October sale of its Pathways Health and Community Support unit, a provider of home and community-based human services, to Century City-based Atar Capital for an undisclosed sum.
Last week, Molina announced an agreement with India-based Infosys Ltd., a provider of digital services and consulting, which will manage its IT operations, end-user services, and data centers in order to deliver long-term cost savings, according to the company.
The IT deal announced Feb. 6 follows the sale of its Molina Medicaid Solutions information technology unit to DXC Technology Co. for $231 million.
Health business reporter Dana Bartholomew can be reached at dbartholomew@labusinessjournal.com. Follow him on Twitter @_DanaBart.
For reprint and licensing requests for this article, CLICK HERE.