UCLA Sells Epigenetics Tech to Boost Crops for Farmers
Wednesday, February 13, 2019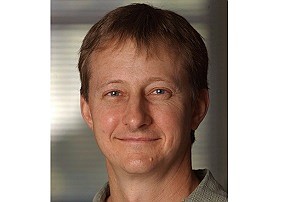 UCLA has licensed epigenetics technology to a Massachusetts-based plant breeding firm to improve the performance of commercial crops.
Inari, based in Cambridge, announced Feb. 13 it had signed an agreement with UCLA's Technology Development Group for exclusive license to a portfolio of epigenetics patents. Terms of the deal were not disclosed.
The startup company, co-founded by UCLA professor Steven Jacobsen, aims to employ his technology to improve the performance of such crops as corn, soy and wheat without altering a plant's genetic code.

"Discoveries that take place in our labs directly help solve global issues, and the fragility of the food system has been an issue of concern for some time now," said Robert Wakimoto, UCLA vice chancellor for research, in a statement. "By licensing our technology to Inari, we're able to apply high-impact research and scientific techniques to the private sector and watch the benefits unfold."
Plant epigenetics, for which Jacobsen is a world-renowned expert, are natural mechanisms that may enable Inari to introduce genetic diversity, impact field performance and impart other beneficial characteristics to crops.
Jacobsen's most recent research on epigenetics appeared in a Feb. 13 issue of Nature Communications, and was featured Feb. 7 in Cell, a scientific journal on significant discoveries in experimental biology.
Inari, a privately held company founded in 2016, works with seed companies to co-develop high-performance seeds that can benefit farmers, using a Seed Foundry process that taps the natural genetic diversity of plants to allow them to cope with climate change. It has 90 employees, with development sites in West Lafayette, Indiana, and in Ghent, Belgium.
Health business reporter Dana Bartholomew can be reached at dbartholomew@labusinessjournal.com. Follow him on Twitter @_DanaBart.
For reprint and licensing requests for this article, CLICK HERE.