Train's Fate No Deterrent
INFRASTRUCTURE: High-speed rail contracts proliferate
Friday, February 8, 2019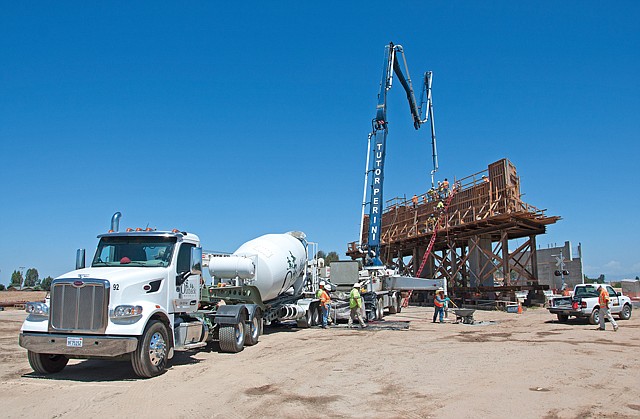 Beverly Hills architect Paul Murdoch has spent hours on contract working up space calculations and preliminary exterior designs for a pair of rail stations planned in Los Angeles County.
But unlike most rail stations, there's a good chance these may never be built. That's because the stations planned for Palmdale and Burbank are part of the state's multibillion-dollar high-speed rail project that is facing mounting criticism over soaring cost projections – now officially at $77 billion for the entire San Francisco to Los Angeles route though it could go as high as $98 billion – and whether it will ever be able to operate profitably.
"It's very difficult to tell if the project is going to go forward into Los Angeles," Murdoch said.
Nonetheless, Murdoch's small 10-person firm Paul Murdoch Architects, which designed the recently completed Flight 93 Memorial in Shanksville, Pa., jumped at the opportunity to work on the project and even sought out the work. And he hopes his $45,000 contract eventually turns into something much bigger.
"It's an essential part of our strategy as a small business because it combines our experience on both high-profile projects like the Flight 93 Memorial and on cultural and community-oriented projects," he said.
Murdoch is not alone. According to the California High Speed Rail Authority, 57 other small businesses in Los Angeles County have also received contracts or subcontracts to work on the rail project, including Pasadena-based firms Sapphos Environmental Inc. and Ramos Consulting Services Inc.
Large Los Angeles-area companies have also gotten a share of the work, including Century City-based engineering and infrastructure firm AECOM, Pasadena-based Parsons Corp. and Sylmar-based Tutor Perini Corp.
AECOM spokesman Michael Chee said the company completed more than $50 million worth of work on the project between 2002 and 2016, including planning and preliminary engineering for segments north of Merced and in the Altamont Pass leading into the Bay Area. Much of that work was performed by contractor URS Corp. before AECOM acquired that firm in 2014.
Work continues
In all, according to the rail authority, nearly $5 billion has been spent in the years prior to and including 2018 on project development and construction-related activities; of that, $1 billion has gone to project development work similar to what AECOM and Paul Murdoch Architects have done, and $3.9 billion has gone to construction-related activities, mostly along a 120-mile segment in the Central Valley between Fresno and Madera, where construction began about five years ago.
Prev Next
For reprint and licensing requests for this article, CLICK HERE.