Super Bowl Perk for Rams?
SPORTS: Revenue share plan waters down profits
Friday, February 8, 2019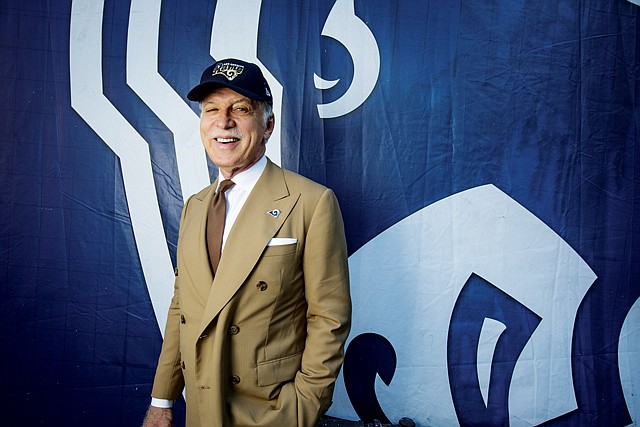 The Los Angeles Rams came away losers in Super Bowl LIII, falling to the New England Patriots 13 to 3.
But at least the team raked in money from the two weeks of hype driven by advertisers and corporate partners looking to capture the attention of the game's 100 million viewers, right?
Actually, no. At least not from the ticket and merchandise sales or advertising spend directly related to the game.
"Of the revenue generated by the Super Bowl, nothing goes straight to the team itself," said Victor Matheson, an economist at Holy Cross University.
Added Rick Burton, a sports management professor at Syracuse University: "The NFL is the most socialistic of sports."
The Rams counter that, perhaps long term, their Super Bowl run will be of financial benefit.
"We're focused on building a long-term brand," said Jamie Reigle, the Rams' executive vice president of business operations. "The question is how we can leverage this run for long-term gain."
The National Football League shares equally among its teams the money TV networks pay to air games, which is the league's biggest revenue source.
Revenue from sales of merchandise, from replica jerseys to bumper stickers, is also split.
For example, the Rams boasted that in the 10 days after they qualified for the Super Bowl, the team sold $3.5 million worth of merchandise.
But almost all of that money goes straight to the NFL to be divided up among the league's 32 teams.
Super Bowl ticket sales are also split – the Rams and Patriots do not get a bigger ticket revenue cut than, for example, the teams they beat on their way to the Super Bowl.
Each Rams player did get $61,000 for making it to the Super Bowl; and the Patriots players netted $122,000 for winning the game.
Team ownership and management do not, though, get a financial award.
Like revenue, the league partly controls expenses. Each team has the same cap – it was $177.2 million last year – on what they can spend on player salaries.
The system has stuck, Matheson said, largely because teams in smaller media markets "think it's great."
The Green Bay Packers, who play in the league's smallest market, are the lone NFL team that is a publicly traded corporation and so must disclose financials.
The Packers' most recent annual report listed $441 million in 2017 operating revenue, with $244 million coming from the money split among all NFL teams, and $197 million from local revenue.
Prev Next
For reprint and licensing requests for this article, CLICK HERE.