Downtown's Box Yard Sold for $68M
New owners will target e-commerce tenants
Friday, February 8, 2019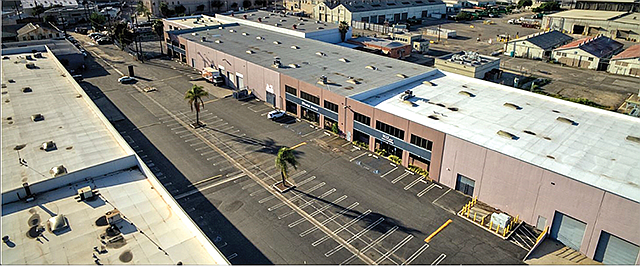 The Box Yard, a 261,528-square-foot industrial property downtown has sold for $68 million. Bridge Development Partners purchased the property from Atlas Capital Group Inc.
The sale was announced by Bridge Development Partners Jan. 31.
Lee & Associates' Mike Smith and Jim Halferty represented both the buyer and the seller. They will be the Box Yard's listing agents.
The Box Yard, at 2445 E. 12th St., is an 11-unit campus.
"The Box Yard is arguably the last pure industrial building located in such a proximity to the Arts District, and the vital business and residential districts of Downtown Los Angeles," said Brian Wilson, a partner for the West Region at Bridge Development Partners, in a statement. "We're planning to transform the site into the premier industrial destination for forward-thinking tenants with a range of unique business needs."
Bridge Development Partners will make substantial changes to the property including build-outs, electric vehicle charging stations, landscaping and new signs. The updates are expected to be complete by mid-summer.
The center will be targeted at e-commerce tenants.
For reprint and licensing requests for this article, CLICK HERE.