Issuance Acquires FinTech Marketing Outfit CrowdFundX
Thursday, February 7, 2019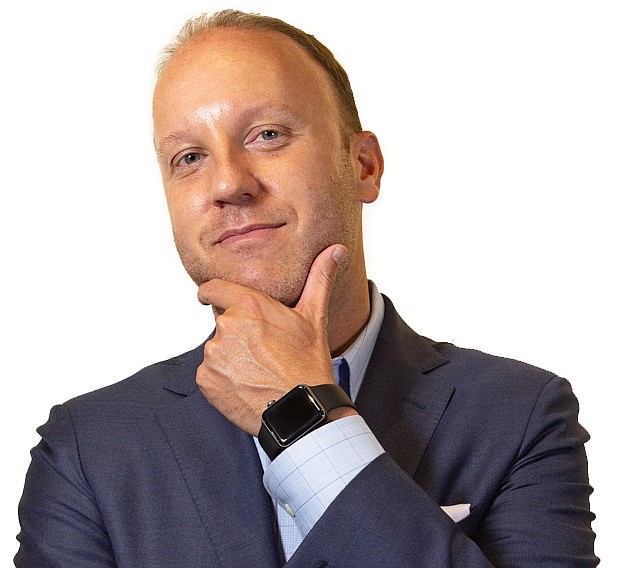 Financial marketing firm CrowdfundX, operating in Santa Monica, announced an acquisition by West L.A.-based digital investment firm Issuance Inc. Feb. 7.
As part of the deal, Issuance will inherit CrowdfundX's revenue streams, clients and employees, as well as relationships with more than 200 digital asset funds.
Acquisition terms were not disclosed, but Issuance Chief Executive Darren Marble told the Business Journal "CrowdfundX generated $3 million in topline revenue in the last two years" and had raised less than $1 million since its 2012 incorporation, sustaining itself predominantly on service fees gained from running initial public offering marketing campaigns for companies seeking listings on public stock exchanges. "CrowdfundX would charge $150,000 to $250,000 cash plus some stock to run the marketing campaign and our contracts were four to five months long," said Marble. "The company has been operating on free cash flow for the past 36 months."
Marble said he was the co-founder and chief executive of CrowdfundX but recused himself from the company's sale to prevent conflicts of interest, He said the deal was "approved and closed based on a majority of disinterested voters."
Marble also told the Business Journal Issuance is negotiating a deal to appear on a "business reality series on a major network" called "Going Public," which tracks the process of companies filing for IPOs. Marble would not disclose when the show will air or on which network due to contract restrictions but noted, "there are twofold benefits: We are slated to earn low millions in marketing contracts for our role in the series, and also (will) get unparalleled mainstream exposure. It's a two-for-one play we've been working on for a year and a half."
CrowdfundX has represented clients including Fat Brands Inc., based in Beverly Hills, and Santa Monica-based solar cell developer Rayton Solar Inc.
Tech reporter Samson Amore can be reached at samore@labusinessjournal.com or (323) 556-8335. Follow him on Twitter @samsonamore.
For reprint and licensing requests for this article, CLICK HERE.