$84M for Silver Lake Medical
HEALTH CARE: Troubled hospital part of BK divestment
Friday, February 1, 2019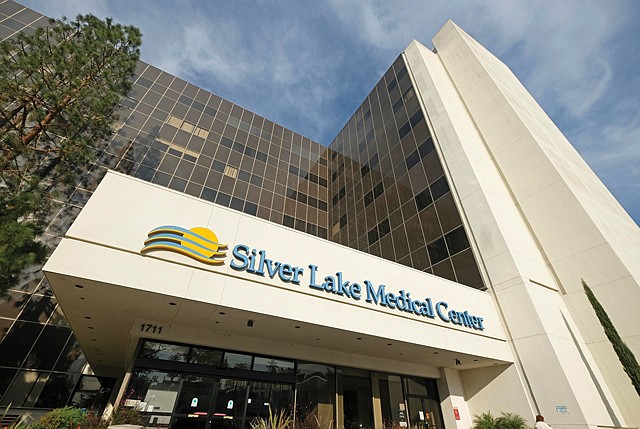 Silver Lake Medical Center was expected to be sold for $84 million on Feb. 1, a transaction that includes laying off some 800 employees who will likely be rehired immediately by its new owner, according to court documents and interviews with stakeholders.
Promise Healthcare Group, doing business as Success Healthcare 1, agreed to sell the Westlake acute care and psychiatric hospital and its Rosemead behavioral health campus as part a Chapter 11 bankruptcy proceeding.
The Boca Raton-based hospital and nursing home chain announced last fall in a petition filed with a Delaware bankruptcy court that it intended to sell the 234-bed Silver Lake Medical Center to L.A. Downtown Medical Center, a privately owned firm based in Torrance. The sale price was set at $84.2 million.
As part of the deal, 827 employees were also to be laid off from its downtown and Ingleside campuses on or about Feb. 12 in conjunction with the sale of the business, according to a notice posted in December by the state Employment Development Department.
Hundreds of nonunion workers, from admitting representatives to registered nurses to administrators, were expected to be hired back by the new owner, according to a Silver Lake Medical Center administrator, who asked not to be identified because they were not authorized to speak on the matter.
"The long and short of it is: we're not laying off employees," the administrator said. "All the employees will be terminated and rehired by the new owners."
Jennifer Bayer, vice president of external affairs for the Hospital Association of Southern California, said employees laid off in conjunction with a hospital sale have generally been absorbed by new owners.
She said the sale of Silver Lake Medical Center could help alleviate a shortage of behavioral health and mental health services across Los Angeles County.
"Bankruptcy doesn't mean closure," Bayer said before the sale. "We hope that it doesn't close and that a potential sale will allow it to stay in service. We hope that services stay online. That's the most important course, especially in behavioral health."
Promise problems
Promise Healthcare operates 16 acute care hospitals and two skilled-nursing facilities across nine states. It also owns Promise Hospital of East Los Angeles, a 177-bed Paramount hospital specializing in long-term acute care.
The Promise Healthcare bankruptcy petition filed Nov. 5 reported a debt load exceeding $565 million, plus more than $200 million in accrued and unpaid interest and accounts payable.
For reprint and licensing requests for this article, CLICK HERE.
Prev Next