$84M for Silver Lake Medical
HEALTH CARE: Troubled hospital part of BK divestment
Friday, February 1, 2019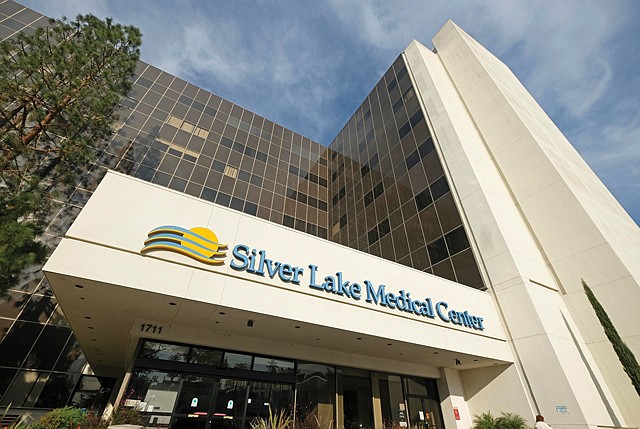 Silver Lake Medical Center was expected to be sold for $84 million on Feb. 1, a transaction that includes laying off some 800 employees who will likely be rehired immediately by its new owner, according to court documents and interviews with stakeholders.
Promise Healthcare Group, doing business as Success Healthcare 1, agreed to sell the Westlake acute care and psychiatric hospital and its Rosemead behavioral health campus as part a Chapter 11 bankruptcy proceeding.
The Boca Raton-based hospital and nursing home chain announced last fall in a petition filed with a Delaware bankruptcy court that it intended to sell the 234-bed Silver Lake Medical Center to L.A. Downtown Medical Center, a privately owned firm based in Torrance. The sale price was set at $84.2 million.
As part of the deal, 827 employees were also to be laid off from its downtown and Ingleside campuses on or about Feb. 12 in conjunction with the sale of the business, according to a notice posted in December by the state Employment Development Department.
Hundreds of nonunion workers, from admitting representatives to registered nurses to administrators, were expected to be hired back by the new owner, according to a Silver Lake Medical Center administrator, who asked not to be identified because they were not authorized to speak on the matter.
"The long and short of it is: we're not laying off employees," the administrator said. "All the employees will be terminated and rehired by the new owners."
Jennifer Bayer, vice president of external affairs for the Hospital Association of Southern California, said employees laid off in conjunction with a hospital sale have generally been absorbed by new owners.
She said the sale of Silver Lake Medical Center could help alleviate a shortage of behavioral health and mental health services across Los Angeles County.
"Bankruptcy doesn't mean closure," Bayer said before the sale. "We hope that it doesn't close and that a potential sale will allow it to stay in service. We hope that services stay online. That's the most important course, especially in behavioral health."
Promise problems
Promise Healthcare operates 16 acute care hospitals and two skilled-nursing facilities across nine states. It also owns Promise Hospital of East Los Angeles, a 177-bed Paramount hospital specializing in long-term acute care.
The Promise Healthcare bankruptcy petition filed Nov. 5 reported a debt load exceeding $565 million, plus more than $200 million in accrued and unpaid interest and accounts payable.
The company was co-founded in 2003 by health care entrepreneur Peter Baronoff – who resigned as chief executive early last year to head KPC Health System, a Southern California hospital chain based in Corona, in addition to overseeing KPC Global Management, a management services organization.
KPC Group, the parent company of the two organizations, last month offered to buy St. Vincent Medical Center in Westlake and St. Francis Medical Center in Lynwood from El Segundo-based Verity Health System of California Inc. in a facilities deal valued at $610 million.
KPC had also once made a bid for Silver Lake Medical Center, according to bankruptcy filings, but the bankruptcy filings show that bid was ended prior to May 2018.
L.A. Downtown Medical Center was set to be the stalking horse bidder in a bankruptcy auction set for Feb. 20, according to an asset purchasing agreement.
But a Delaware bankruptcy judge ruled the company could instead purchase the hospital during an omnibus bankruptcy proceeding on Feb. 1 because there was a lack of qualified competing bids, the Silver Lake administrator said.
Promise Healthcare did not respond to a request for comment. Silver Lake Chief Executive Michael Phillips declined to comment because of a quiet period surrounding the sale.
L.A. Downtown Medical Center was founded in 2016 by the RollinsNelson Group, a privately held company based in Glendora, according to the administrator.
Its registered owners, William Nelson and Vicki Rollins, also own RollinsNelson LTC Corp., based at the same Torrance address.
For the past two decades, both Nelson and Rollins have owned and operated skilled-nursing and long-term care facilities in Long Beach, Torrance, Glendora and Perris. Neither Nelson nor Rollins responded to a request for comment.
Silver Lake slip-ups
Silver Lake Medical Center, founded in 1974, is a community-based hospital with seven operating room suites and a full range of behavioral health services.
Its 36,000-square-foot main hospital at 1711 W. Temple Street, with 116 acute care and psychiatric beds, straddles the Westlake and Echo Park neighborhoods near downtown. The Rosemead campus has 118 psychiatric beds.
Once known as City of Angels Medical Center, the hospital changed its name in 2009 to Silver Lake Medical Center after its owners were sent to federal prison for recruiting homeless people for unneeded treatment to defraud Medicare and Medi-Cal out of millions of dollars.
Los Angeles County and city prosecutors also reached a $550,000 settlement with the hospital in July after allegations of illegal patient dumping surfaced.
The Los Angeles County Tax Assessor reports the hospital defaulted on its property tax payments in 2016, according to agency's website.
Promise Healthcare Group said it would sell the hospital as a noncore asset to help pay off dozens of secured creditors. The cost of a seismic retrofit and a large Medicaid patient population had led to "sustained negative cash flows and losses" at the hospital in 2018, according to the bankruptcy petition.
Attempts to sell the Silver Lake facilities in July 2017 failed, according to the filing, despite 13 first-round bids to buy the hospital.
For reprint and licensing requests for this article, CLICK HERE.