Pop Culture
Pop-up shops give a boost to area malls, especially during the holidays
Friday, December 20, 2019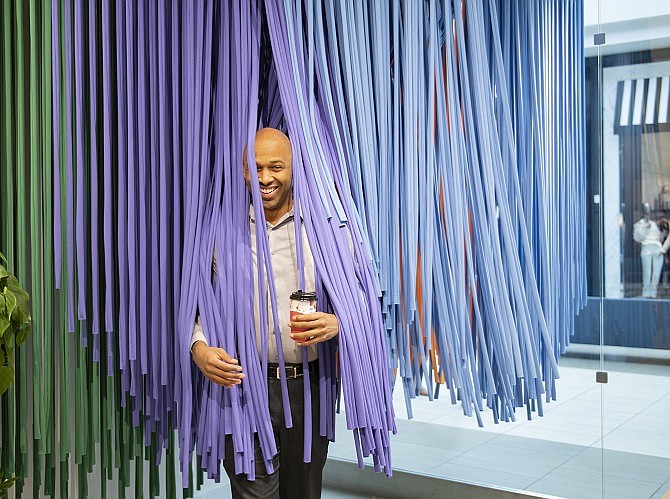 Shoppers laden with bags rushed past a nondescript storefront last week at the Del Amo Fashion Center in Torrance. Inside, Tran Ngo and artist Laurie Shapiro were setting up Coffee World, an exhibition about coffee set to open in January.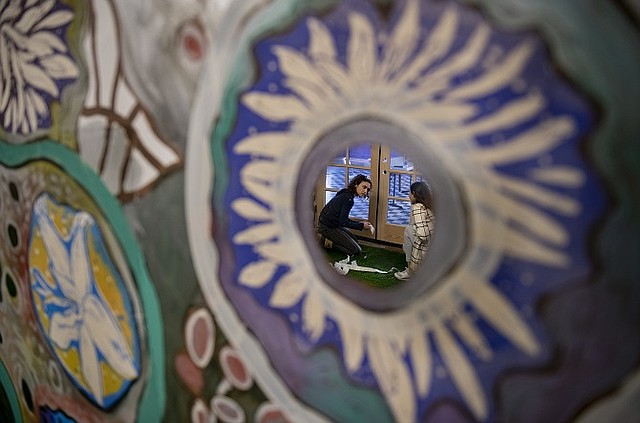 "There are a lot of museums out there that feature coffee, but it's the interactive (concept) that will garner the masses," said Ngo, chief operating officer of Torrance-based Coffee World. "We have a pop-up here just to bring people from different walks of life, so they can learn more about the coffee."
Come May, the startup will pack up, making way for another venture.
Pop-up shops, once a novelty retail concept, are becoming part of the permanent landscape at local shopping centers. Some companies opt for short-term leases to test the waters and see if their brand resonates with local shoppers. If it does, the pop-up leases tend to convert to long-term rentals.
"We get over 20 million annual visitors, so the traffic is here," said Chris Yates, director of marketing and business development at Del Amo. "However, is your demographic here is the question."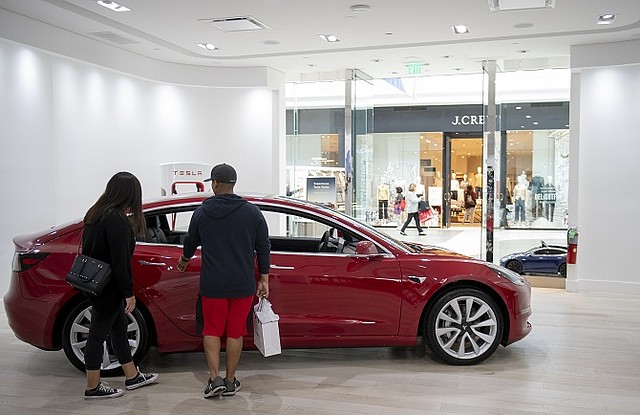 Palo Alto-based Tesla Inc. moved into a space at the shopping center last year on a six-month lease that it converted to a regular store in April.
"They did phenomenal," Yates said. "They were telling me that this is their second-highest performing retail location in L.A. County."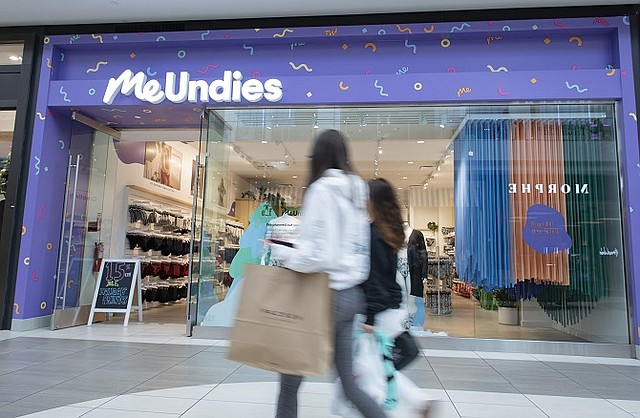 Some online-only brands use the pop-up concept to venture into the brick-and-mortar world, especially during the holiday shopping season. Culver City-based MeUndies Inc. and Cubcoats, headquartered in Sawtelle, are at the shopping center for just three months, giving customers a chance to touch and feel their products, and hopefully, build brand loyalty.
"There's a real sense of magic when a kid witnesses the plushie transform into a hoodie for the first time," Cubcoats co-founder and Chief Marketing Officer Zac Pak said in a statement. "We want to put that feeling front and center."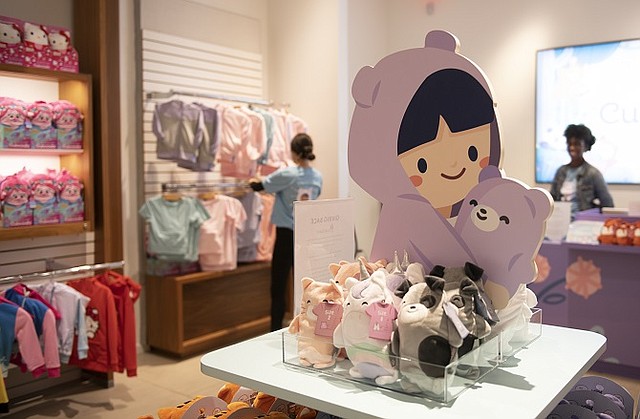 Cubcoats' pop-up is a partnership with Amazon.com Inc., as the brand was a top seller in the online retailer's stuffed animals and plush toys category on 2019's Amazon Prime Day.
In 2017, Westfield Century City opened Pop-Up at The Atrium, a white-boxed marketing venue where "vetted brands fulfilling specific prerequisites are invited to build out a physical platform in an elevated retail environment that would have previously been unavailable or unattainable for them," according to the company. Some 17 brands have participated to date, including Farm Rio and Kylie Cosmetics.
Westfield Topanga has seen the number of holiday season pop-ups increase to 20 in 2019, up from 13 in 2018, while Westfield's property at Santa Anita has 24 this year, one less than in 2018.
Macerich Co.'s Los Cerritos Center attracted 12 pop-ups, five more than last holiday season, while its Lakewood Center has nine, two more than the same period last year.
"We do have a waiting list, as we typically run out of available inventory (in) early fall," Macerich spokeswoman Karen Maurer wrote in an email. "Decisions for which tenants come to each center are based on your typical leasing metrics: demographic, traffic, trends, popularity, familiarity, etc. We seek out unique and first-to-industry brands that will be complementary to the overall merchandise mix and desired by the consumer so they will be successful."
Burbank Town Center is home to two pop-ups — Cookie Dough Dreams and Club 25 — and has hosted several pop-up events, including last week's Molcajete Dominguero, a night market featuring more than 40 Latino-inspired food and merchandise brands.
"We strive to choose concepts and brands that reflect a sense of community, artistry and diversity," said Yari Zepeda, a senior specialty leasing manager at the center.
For reprint and licensing requests for this article, CLICK HERE.