Having a Ball
Lew Wolff I Wolff Urban Development
Friday, December 20, 2019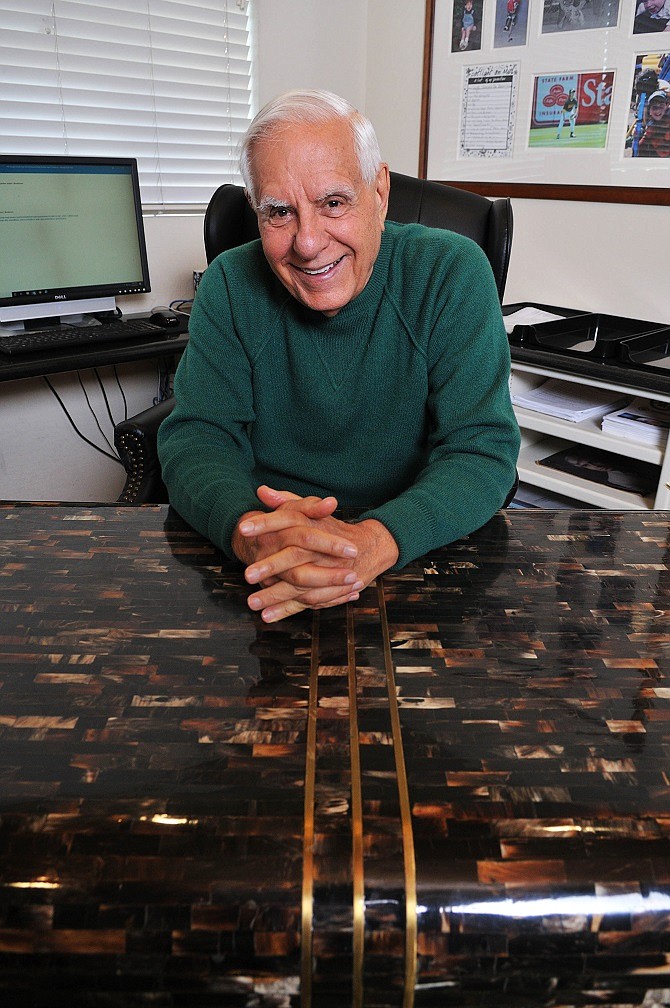 Lew Wolff, chairman and chief executive of Sawtelle-based Wolff Urban Development, tells a good story. The one he told during a recent office visit from the Business Journal was funny and self-deprecating at the same time.
Never mind that Wolff, 84, is also co-founder and chairman of Maritz Wolff and Co., a privately held hotel investment group with more than $1 billion in assets under management, or that he is minority owner and former managing partner of the Oakland Athletics, as well as an owner/partner of the San Jose Earthquakes soccer team. He's never too important to laugh at himself.
Some years back during a press interview, Wolff recalls, a reporter asked: "What is your greatest accomplishment?" Wolff replied: "Well, thinking back, it was getting a perfect score on the SAT."
Wolff rolled his eyes after relating the tale. "No, I didn't, are you kidding?" he said. "No. 1, there was no SAT back then. But I guess I just (seemed) so serious, he prints this (in the) article. If they fact-checked, I'd be dead. I was lucky to get a C in high school or college."
Wolff, who graduated from the University of Wisconsin–Madison and earned an MBA from Washington University in St. Louis may be exaggerating his lack of academic prowess. Still, he presents as the average guy, wearing a green sweater in an office with a green area rug emblazoned with the Oakland A's name and green chairs at the conference table. Green is the team color of the A's, now majority-owned by John Fisher.
"I do use a lot of green," Wolff said, as though noticing it for the first time.
Wolff's desk is not green, though. Instead, it's patterned with some kind of lustrous animal horn in beige, brown and black. He's not sure which animal. "It's expensive," he offered with a characteristically wide grin.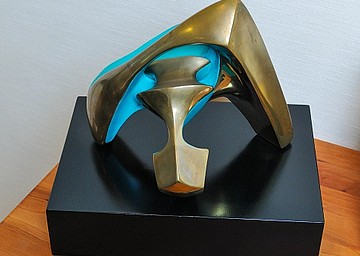 Wolff's eyes light up when he points out items of more personal than monetary significance, including artworks by wife, Jean, and a copy of an article he wrote about spending a day with Bud Selig, commissioner emeritus of Major League Baseball. "Not bad for a non-journalist," he observed.
Wolff's current real estate development projects include creative office spaces as well as $600 million in cooperative living and youth hostels across the United States in partnership with Santa Monica-based Hawkins Way Capital.
He is equally proud of his charitable involvement with Stand Up to Cancer and Yavneh Day School in Los Gatos, where he serves on the General Board.
Wolff's business style is fueled by a self-described short attention span. "I believe that the cost of indecision is greater than the cost of making a decision," he said. "I tell young people, 'You open a door, and you never know what the next door is.'"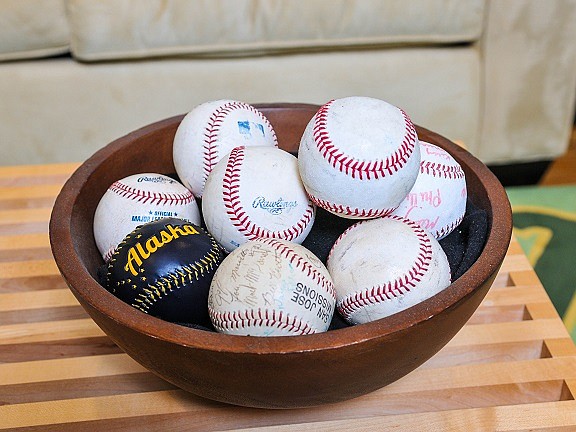 Wolff admits to being too old to get out on the baseball field, but in life and career said, "I'd rather play than watch. I don't really like the past. I like what's current and the future."
See the full executive style photo spread in the Dec. 23, 2019, print edition.
For reprint and licensing requests for this article, CLICK HERE.