Atlas Capital Boosts LA Investment
NY developer adds Times plant to downtown portfolio
Friday, December 20, 2019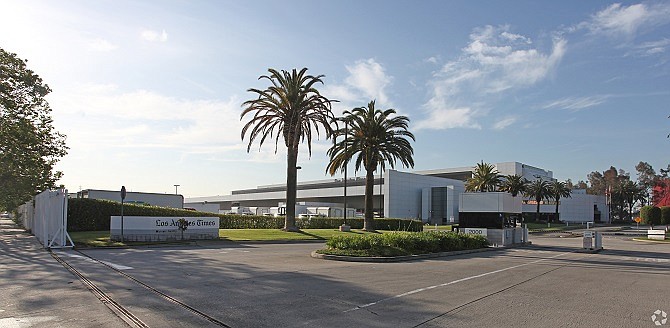 New York-based Atlas Capital Group, which has been betting big on downtown, has purchased the Los Angeles Times printing plant for $240 million, records show.
The real estate development company acquired the 26-acre site from Harridge Development Group, which paid $120 million for the site in 2016, according to records. The Times reported that Harridge will retain a minority ownership in the complex.
The site, at 200 E. 8th St., has a 658,000-square-foot building, with 16 docks surrounded by roughly 15 acres of land.
Atlas Capital also owns ROW DTLA, a nearly 2-million-square-foot space spread across six buildings. ROW DTLA has 1.3 million square feet of creative office space and 65 retail and restaurant locations.
The 30-acre complex was originally built by Southern Pacific Railroad in the 1920s as L.A. Terminal Market.
Atlas Capital developed ROW DTLA with Square Mile Capital Management and USAA Real Estate Co.
One of the biggest office leases signed in L.A. this year was at ROW DTLA, a 115,000-square-foot agreement with Weedmaps.com owner Ghost Management Group.
Companies that have moved into the complex include Adidas, Gimbal Inc., coworking company Spaces, and advertising and graphic design studio Williams Corsi & Associates.
Atlas Capital is also developing 410 W. 7th St. When completed, the building will have retail and office space. The developer purchased the property in 2015 for $14.7 million, CoStar Group Inc. records show.
In addition, Atlas Capital developed 712 S. Olive St., site of the former Ville de Paris department store. The company converted the property to office and retail space.
PK Retail Holdings, a subsidiary of South Korea-based retailer E-Mart Inc. and Shinsegae Group, signed a lease at the building for nearly 52,000 square feet for its U.S. headquarters and a storefront.
For reprint and licensing requests for this article, CLICK HERE.