Gone Hollywood
Real Estate: Hackman Capital Partners spent big to increase its portfolio of studio properties
Friday, December 13, 2019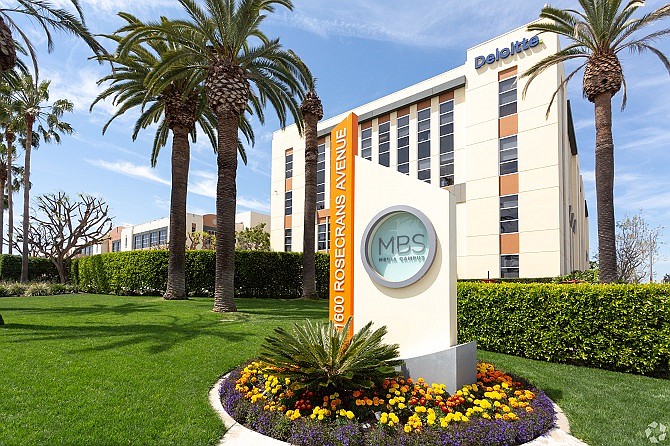 Michael Hackman's real estate company went Hollywood in a big way in 2019.
Culver City-based Hackman Capital Partners, made sizeable additions to its studio production holdings during the year, purchasing one company and closing two large-scale sound stage purchases worth a combined $1.4 billion.
In February, Hackman's firm wrapped its deal for the iconic Television City Studios after announcing plans to purchase the property in 2018.
Hackman Capital acquired the 25-acre Fairfax studio and sound stage site from CBS Corp. for $750 million. CBS is still using the property.
The campus, at the corner of Fairfax Avenue and Beverly Boulevard, was home to "The Carol Burnett Show," "All in the Family" and many other classic TV shows. It was made a landmark by the Los Angeles City Council in 2018.
CBS acquired the property in 1950, but the company has used CBS Studios Center in Studio City as its main studio space since 2008.
In August, Hackman's company purchased MBS Group for $650 million from Carlyle Group. MBS runs MBS Media Campus, which is also known as Manhattan Beach Studios, and MBS Services, a production services company.
MBS Media Campus is a 22-acre, roughly 587,000-square-foot facility in Manhattan Beach. The real estate was acquired in a joint venture with Square Mile Capital Management.
Hackman Capital also owns Culver Studios in Culver City. It is in the process of modernizing and expanding the facility. Amazon Studios has leased 530,000 square feet at the complex.
Demand for film stages, which was already high in L.A., surged in 2019 as streaming services' original programming and tax incentives led to an increase in production in the region.
Stages are 95% occupied, compared with 70% a decade ago, according to Film LA Inc., making the asset type more desirable for investors.
Keep Reading: 2019 Year in Review Special Report
For reprint and licensing requests for this article, CLICK HERE.