Cedars-Sinai Receives $20 Million Gift
Tuesday, December 10, 2019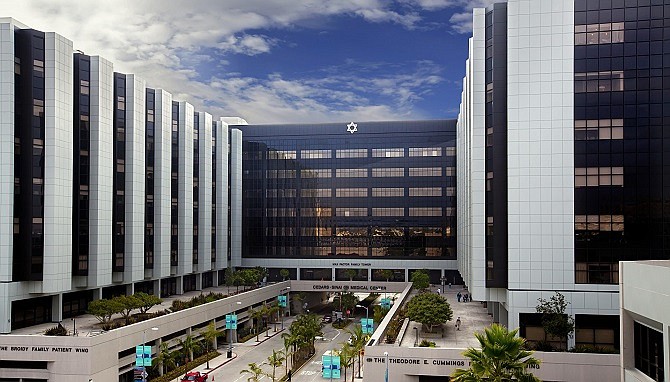 Cedars-Sinai announced Dec. 10 it has received a $20 million gift from the co-founder of digital navigation company Garmin to create an autoimmune disease institute for the research and treatment of rheumatologic diseases.
The gift comes from the family foundation of Min Kao, a Taiwanese American electrical engineer-turned-businessman and philanthropist.
The funds will also establish a program within the institute bearing the Kao name for research, training and education for people with scleroderma, a disease that causes the hardening and tightening of the skin and other connective tissues.
Both the institute and program will be housed at Cedars-Sinai's Beverly Grove hospital and headquarters.
Kao remains executive chairman of Garmin Ltd., a Schaffhausen, Switzerland-based company that makes devices that use global positioning system technology. Forbes currently estimates Kao and his family's net worth to be $4.1 billion.

"Our family is fortunate to be in a position to partner with an academic medical center that places a premium on patient care and game-changing medical research," Kao said in the Cedars announcement. "We truly hope this gift will enable Cedars-Sinai to develop a nationally recognized institute that brings lifesaving treatments to those who experience debilitating diseases."
More than 80 autoimmune diseases affect an estimated 24 million people in the U.S., according to the National Institutes of Health. Among the diseases and disorders: scleroderma, lupus, rheumatoid arthritis, myositis, multiple sclerosis, Graves' disease, inflammatory bowel disease and Type 1 diabetes.
These diseases are thought to be caused when the immune system — meant to defend against illness — begins attacking the body's own organs, tissues and cells.
The new Kao Autoimmunity Institute and Scleroderma Program will be part of the Cedars-Sinai Department of Medicine. It will bring together clinicians, investigators and health professionals from a variety of disciplines across Cedars-Sinai and its affiliated hospitals and care sites. Cedars-Sinai has yet to name directors for the new institute and program.
"The Kao family gift creates a unique opportunity to assemble the best researchers and clinicians together to better understand autoimmune diseases and to develop more effective treatments for our patients," Paul Noble, chair of the Department of Medicine at Cedars-Sinai, said in the announcement.
Education, energy, engineering/construction and infrastructure reporter Howard Fine can be reached at hfine@labusinessjournal.com. Follow him on Twitter @howardafine.
For reprint and licensing requests for this article, CLICK HERE.