Skanska to Open Office Downtown
Real Estate: Developer will build out staff of 60
Friday, December 6, 2019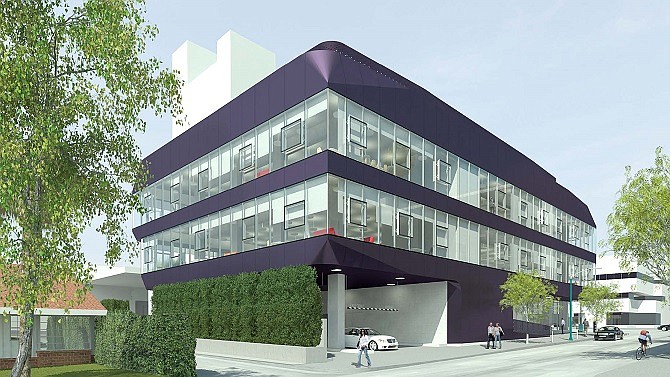 Skanska is launching a commercial development office in L.A.
The company's fifth office in the United States will be in the U.S. Bank Tower downtown.
Developer Clare De Briere is leading the team.
The company is already well known in L.A. One of its current projects is the extension of Metro's Purple Line.
"Our building company had enough experience and was large enough to start to build our projects," De Briere said of the company's decision to open a development office. "It's really tied to that. And Los Angeles specifically is an incredibly strong, diverse economy."
Skanska is already a developer in other parts of the country. It has invested more than $2 billion in its projects since 2009.
According to De Briere, part of what has made the L.A. office market so strong, and such a valuable area for the company, is the increase in content providers, media and technology companies.
"It's a hungry group of office users," De Briere said.
Skanska's first development in the market will be an office building in Beverly Hills. The company recently acquired the site, at 9000 Wilshire Blvd., which is entitled for a 40,000-square-foot office building.
The building will have a rooftop deck and lounge and a terrace. Neil M. Denari Architects Inc. and HLW are designing the space.
De Briere said the site was attractive because it was already entitled and designed. It is also near the Purple Line.
In the next five years, De Briere plans to have Skanska engaged with multiple projects in Los Angeles. The company will start by building flexible office spaces. Eventually, she said, it will work on other asset types as well.
Skanska is self-financing its projects, which De Briere said gives the company some flexibility.
"Skanska is a value-driven company, and our intent is to focus on sustainability and building buildings that last for centuries — doing things the right way, improving the quality of life for people in the neighborhood we build our buildings in," De Briere said.
Before joining Skanska, De Briere was executive vice president and chief operating officer with Ratkovich Co. During her time with the company, she oversaw the development of millions of square feet.
Some of her biggest projects at Ratkovich were the Hercules Campus in Playa Vista, best known for containing a large Google office in the Spruce Goose building, and The Bloc downtown — an office, hotel and shopping complex.
CLARIFICATION: An earlier version of this story stated Clare De Briere would oversee 60 employees in Skanska's Los Angeles office. This number included a building team. De Briere will be overseeing a smaller development team.
For reprint and licensing requests for this article, CLICK HERE.