Industrial Strength: Increasing Demand, Limited Supply Sends the Warehouse Sector Soaring
Real Estate: The top 10 industrial sales of the year
Friday, December 6, 2019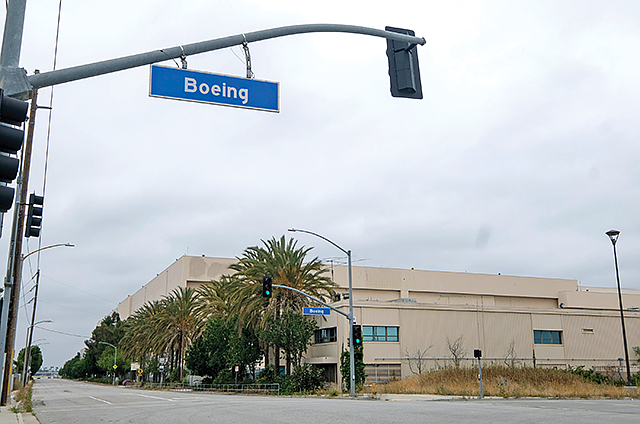 With ecommerce and the promise of fast delivery, the need for industrial product has never been higher, especially in urban areas.
That's a big reason vacancy rates for industrial spaces in L.A. County tightened further in the third quarter. The rate reached a mere 1.9% in the period, compared with 2.3% for the same quarter in 2018, according to data from Jones Lang LaSalle Inc.
Asking rent for the properties, meanwhile, continued to climb. The price rose 4 cents year over year to 89 cents per square foot on a triple-net basis.
"We are seeing huge tenant demand, which is driving huge capital demand for the best located industrial product whether that is land for development or existing product," said Newmark Knight Frank Executive Managing Director Bret Hardy.
It's no wonder that everyone from institutional investors and real estate investment trusts to developers have been snapping up properties in this prized asset class.
"Industrial has been the best performing asset class of all the different sectors," said CBRE Group Inc.'s Kurt Strasmann. "Investors are allocating for industrial, and there's a lot more demand than supply,"
Former Boeing site
One of the biggest buyers of pricey industrial space this year was Goodman Group. The company purchased Boeing Co.'s former C-17 manufacturing facility in Long Beach as a development opportunity for $230 million. It was the biggest industrial sale of the year, according to data from CoStar Group Inc.
Hardy was one of the brokers who represented Boeing in the sale.
Goodman Group also purchased a 37-acre site with eight buildings from Kroger Co. for $129.8 million. The property included a 16-acre distribution facility at 4841 W. San Fernando Road in northeast L.A. that fetched $59.9 million.
Many of the highest-priced industrial asset sales this year were in Vernon. Property Reserve Inc. purchased a roughly 305,000-square-foot industrial building in the city for $76 million while Lineage Logistics purchased a 121,000-square-foot industrial building for $71.6 million.
Another area with multiple high-volume sales was La Mirada. Clarion Partners acquired an industrial portfolio on Rosecrans Avenue for $76.8 million; a property trust purchased a 278,000-square-foot industrial building in the area for $65.9 million; and Robertson Properties Group bought a nearly 255,000-square-foot warehouse for $52.9 million.
Brentwood-based Rexford Industrial Realty Inc. has also been bullish on the market, investing more than $850 million in industrial properties in Southern California so far this year.
Infill product and construction
When it comes to industrial real estate, that old mantra — location, location, location — rings truer than ever.
While million-square-foot warehouses in the Inland Empire are still in high demand, many tenants want facilities in infill areas near their customer base.
"(What buyers want) first and foremost is location," Hardy said. "The logistics world is evolving moment to moment. Under the whole omnichannel experience, it's increasingly important to find the most efficient channels to get products to the consumer, and the most important (factor) is having product as close as possible to the big population centers."
Some developers buy and tear down existing product to rebuild updated centers. There's some construction of industrial properties underway but not enough, some say.
"It's not easy to find," Strasmann said. "There's not much vacant land left,"
Hardy agreed. "It's very difficult to find buildable industrial parcels that are in the metropolitan market. You have to be creative," he said.
Experts also say industrial will remain a valuable asset class for the foreseeable future.
The next year will bring "more of the same," Strasmann said. The only change, he added, is "I don't see lease rate appreciation growing at the same rate. It was too dramatic for too many years in a row, but it will still increase. Industrial product is especially well-positioned going into 2020."
"We remain extremely bullish for both tenant and investment demand into the foreseeable future," Hardy added.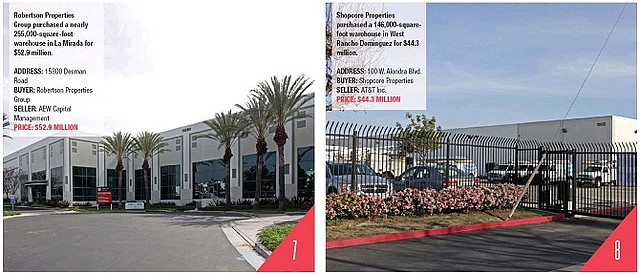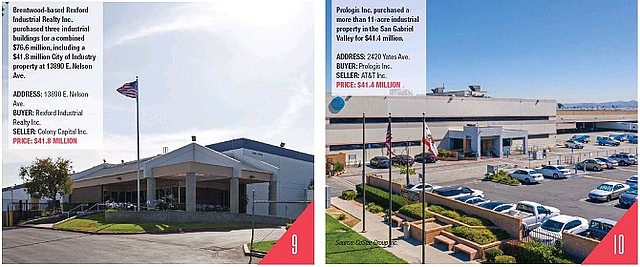 For reprint and licensing requests for this article, CLICK HERE.