Long Beach Airport Passenger Traffic Up 13% in October
Thursday, December 5, 2019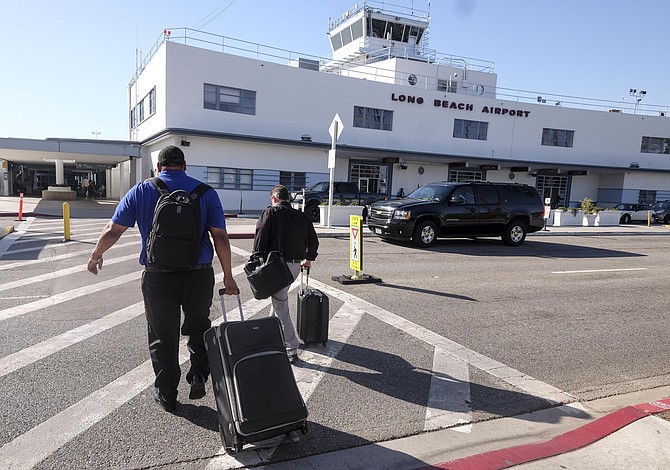 Long Beach Airport passenger traffic rose 13% in October compared to October of last year, marking the first significant rise in passenger counts at the airport in more than a year.
Roughly 305,000 passengers went through the terminals at Long Beach Airport in October, up from 270,000 in October 2018. The increase was due in large part to Southwest Airlines launching service in October for several additional flights as part of the dozen additional flight slots it picked up at the airport earlier this year.
This increase signifies that the airport has finally moved beyond the immediate impact of the decision last year by dominant carrier JetBlue Airways Corp. to scale back its operations at the airport after Long Beach city officials refused to approve the establishment of federal customs operations to accommodate international flights. JetBlue cut one-third of its flights starting in September 2018.
The JetBlue cutbacks are still reflected in the year-to-date passenger count comparisons. For the first 10 months of 2019, 2.95 million passengers went through the terminals at Long Beach Airport, down 10% from the first 10 months of 2018. These year-to-date comparisons are expected to gradually improve over the next several months as the immediate effect of the JetBlue cutbacks wanes.
The news was not as good for air cargo traffic, which plunged 14% to 1,780 tons in October compared to October 2018. The impact of trade tariffs has reduced air cargo traffic nationwide. For the year to date, air cargo traffic has held steady at about 17,200 tons compared to the first 10 months of 2018.
Healthcare/biomed, energy, engineering/construction and infrastructure reporter Howard Fine can be reached at hfine@labusinessjournal.com. Follow him on Twitter @howardafine.
For reprint and licensing requests for this article, CLICK HERE.