ServiceTitan Acquires WaterSoftWare
Tuesday, December 3, 2019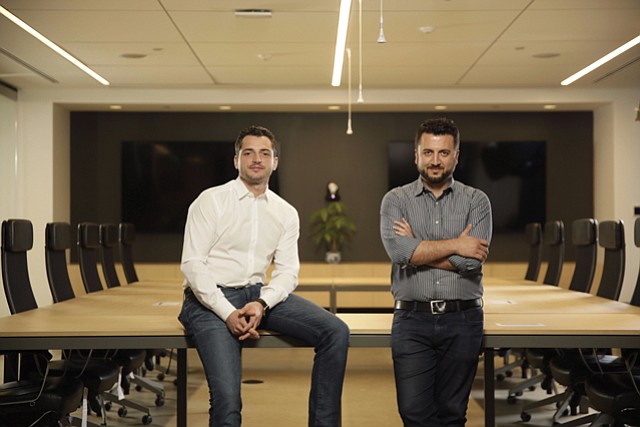 Glendale-based software firm ServiceTitan acquired Douglasville, Ga.-based water treatment software developer WaterSoftWare.
Terms of the acquisition were not disclosed.
ServiceTitan Chief Executive Ara Mahdessian said in a statement that the company bought WaterSoftWare anticipating an uptick in demand for its services.
"Consumers are becoming increasingly aware of what's in their water, and the industry will become more competitive as demand increases for water treatment services," Mahdessian said.
"We are dedicated to offering the best in customer service and business management solutions to the trades, and we're committed to helping this industry thrive as it continues to grow," he added.
ServiceTitan's software is designed for use in the commercial contractor and home services industry. It helps field technicians keep track of jobs while mobile.
The company is backed by Santa Monica-based Mucker Capital and T. Rowe Price, among others.
ServiceTitan raised one of the largest venture funding rounds in Silicon Beach in November 2018, a $165 million Series D raise led by London-based Index Ventures. Since its 2008 launch, ServiceTitan has raised roughly $326 million.
The company has offices in California, Atlanta and Armenia and employs more than 700 people worldwide.
"We built a solution specifically for the water treatment industry, and this acquisition gives us an opportunity to form stronger partnerships within the sector and better serve the professionals keeping our water systems clean and safe," ServiceTitan co-founder and President Vahe Kuzoyan said in a statement.
The acquisition bolsters ServiceTitan's portfolio of acquired software-as-a-service businesses. In July, the company acquired account management system developer CUC Software, based in Billings, Mt., for an undisclosed sum.
At the time of the CUC Software acquisition, ServiceTitan Vice President of Operations Connor Theilmann told the Business Journal, "There are other acquisitions in the pipeline," and added, "the reason we raised the money is to be acquisitive. I'd expect more over the next 12 months."
Tech reporter Samson Amore can be reached at (323) 556-8335 or samore@labusinessjournal.com. Follow him on Twitter @Samsonamore.
For reprint and licensing requests for this article, CLICK HERE.