Sinclair Closes $11 Billion Deal for Regional Sports Network
Originally published August 23, 2019 at 2:05 p.m., updated August 29, 2019 at 2:16 p.m.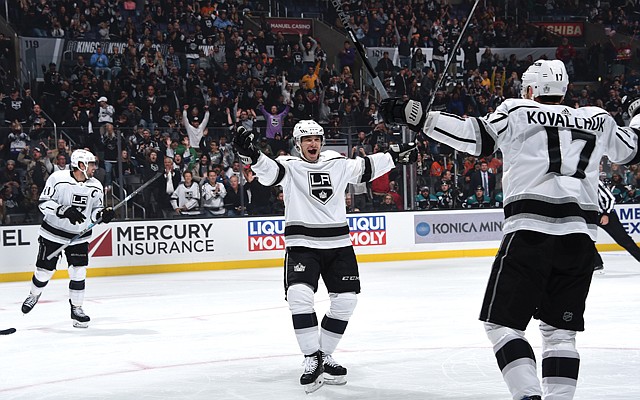 Sinclair Broadcast Group Inc. announced Aug. 23 that it had closed a $10.6 billion deal to acquire 21 regional sports networks once owned by 21st Century Fox Inc., including downtown-based Fox Sports West and Fox Prime Ticket.
The closing was confirmed in a Securities and Exchange Commission filing. It came the same week as the U.S. Justice Department approving the sale, according to a Sinclair spokesman.
The sale concludes a significant chapter in Walt Disney Co.'s $71.3 billion purchase of 21st Century Fox — a landmark deal that closed in March.
The DOJ approved the Disney acquisition provided Disney sold off Fox's 22 sports networks within 90 days of completing the purchase. Federal antitrust officials cited concern over Disney's share of the televised sports market as Disney owns ESPN Inc.
Disney announced in May that it had reached a deal with Sinclair to sell 21 of the 22 networks. The New York-headquartered YES Network was sold separately to a consortium that includes Sinclair and the New York Yankees, in a deal that separately closed August 29.
The deal also included an undisclosed equity stake by Los Angeles entrepreneur Byron Allen, who owns a majority stake in Weather Group Television, operator of The Weather Channel.
The sale generated controversy because outside analysts had valued the RSN package north of $20 billion. Potential bidders, including downtown-headquartered Big 3, run by Ice Cube, and an outside trade group, Pittsburgh-based ACA Connects, complained to the Justice Department.
However, the complaints never appeared to gain traction. ACA Connects declined comment, and a message left with Big 3 was not returned.
Regional sports networks have been around since cable television's advent with the simple business model of acquiring rights to televise local sporting events.
Fox Prime Ticket, for example, pays the National Basketball Association's Los Angeles Clippers about $55 million per year to televise the team's games. Fox Sports West pays the National Hockey League's Los Angeles Kings about $22 million a season to air Kings' games.
The networks make money from the carriage fees they charge cable operators, plus advertising and sponsorship deals.
The networks are widely regarded as consistently profitable, and a Sinclair investor presentation claimed the channels would net $1.9 billion in 2019 earnings before interest, taxes, depreciation and amortization.
Media and entertainment reporter Matthew Blake can be reached at (323)556-8332 or mblake@labusinessjournal.com. Follow him at @mattpennyblake.
For reprint and licensing requests for this article, CLICK HERE.