Rick Fox Sued by Echo Fox Partners
Friday, August 23, 2019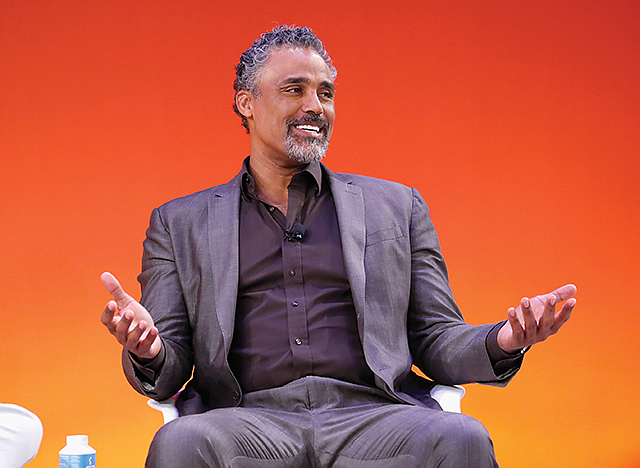 One week after Riot Games Inc. kicked Echo Fox out of its "League of Legends" esports tournament, the company itself is looking to remove its celebrity founding owner Rick Fox over his handling of the tournament slot's sale.
A group of Echo Fox investors doing business as Eleven Stones filed an injunction against Fox in Miami-Dade 11th District Circuit Court June 10, saying Fox breached a promissory note that obligated him to pay back $2.5 million he borrowed from them as an authorized guarantor. The case was dismissed on July 2.
According to the injunction filed in court, Fox owes the investors $5.1 million, $2.5 million of which he must pay now, according to the terms of the promissory note.
Fox, who helped found the company in 2015, has already been suspended from his duties at Echo Fox by other investors. He will be removed as a general partner on Oct. 21 unless he can convince a supermajority of limited partners that he should remain.
Fox and representatives from Echo Fox did not respond to requests for comment.
In the court filing, investors also asked that Fox be prevented from receiving proceeds from Riot Games' auction of Echo Fox's League of Legends Championship Series slot. The complaint asks that proceeds from the sale instead be put into an escrow approved by the majority of Echo Fox limited partners.
Investor Stratton Sclavos filed the case on behalf of Echo Fox's investors.
Sclavos is a founding partner of Beverly Hills firm Vision Esports which invested $11.3 million in Echo Fox in early 2018. Sources close to the firm estimate Echo Fox's current worth in the range of $35 million to $50 million.
Echo Fox investors claim in the filing that Fox has "engaged in a pattern and practice of self-dealing and grossly negligent, reckless or fraudulent conduct in his management and operation of Echo Fox to the detriment of its limited partners."
Fox is also prevented from entering any new contracts or financial agreements on behalf of the company or making decisions about the sale or disposition of Echo Fox's business without "express consent of a supermajority," according to the filing.
Staff reporter Matthew Blake contributed to this report.
Tech reporter Samson Amore can be reached at samore@labusinessjournal.com or (323) 556-8335. Follow him on Twitter @samsonamore.
CLARIFICATION: Echo Fox investors were seeking to remove the company's founding owner Rick Fox over his handling of the sale of Echo Fox's slot in Riot Games Inc.'s "League of Legends" esports tournament.
CORRECTION: An earlier version of this story misstated where and when a group of Echo Fox investors filed an injunction. It was filed in Miami-Dade 11th District Circuit Court on June 10.
For reprint and licensing requests for this article, CLICK HERE.