LA Times to Pay $16 Million in Age-Discrimination Lawsuit, Soon-Shiong Off the Hook
Tuesday, August 20, 2019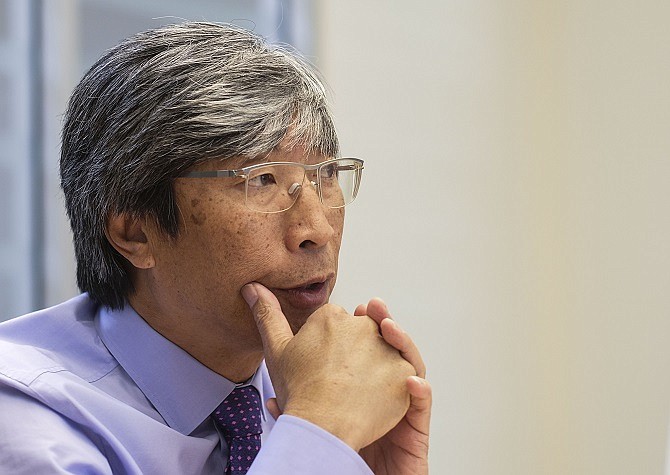 A Los Angeles jury awarded $15.5 million Aug. 19 to T.J. Simers in the journalist's long-running age-discrimination lawsuit against the Los Angeles Times, but new Times owner Patrick Soon-Shiong will pay none of it.
A clause in Soon-Shiong's purchase agreement of the Times from Tribune Publishing Co., filed with the Securities and Exchange Commission in February 2018, indemnified the new owner from costs associated with the Simers litigation. Simers filed the lawsuit in 2014 against the Times where he was employed between 1990 and 2013.
According to a Tribune SEC filing Aug. 20, "As part of its sale of the L.A. Times in 2018, the company retained liability for the Simers case," adding that the Chicago-headquartered Tribune disagrees with the verdict and plans to appeal the case.
The Simers litigation came amid a wave of layoffs and cutbacks during Tribune's ownership of the newspaper, and it has taken several twists and turns.
A nationally recognized sports columnist, Simers claimed in his lawsuit that the Times demoted him and tried to push him out when he began experiencing health problems. Lawyers for Tribune countered that Simers ran afoul of journalistic ethics and noted his exit from the publication was voluntary.
A Los Angeles County Superior Court jury originally awarded Simers $7.1 million in November 2015, but the case's judge, William MacLaughlin threw out the monetary award. In the recently concluded trial, jurors were instructed to reassess what, if any, damages the Tribune must pay Simers.
The Simers matter was one of a few age discrimination lawsuits filed against the Times' old owners by labor lawyer Carney Shegerian who said in an interview it was the only such case in which a jury awarded damages.
Media and entertainment reporter Matthew Blake can be reached at (323)556-8332 or mblake@labusinessjournal.com. Follow him on Twitter @mattpennyblake.
For reprint and licensing requests for this article, CLICK HERE.