Holding Pattern Around Boeing
AEROSPACE: Area suppliers wait for end to 737 Max woes
Friday, August 9, 2019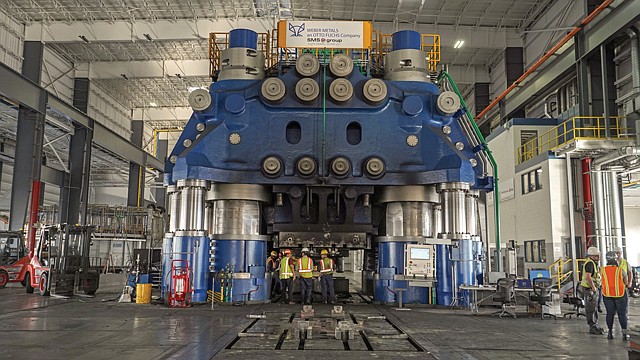 Boeing, the world's largest aircraft manufacturer, is part of the reason.
"In Southern California, (Boeing is) a big customer of the aerospace industry," said Bryan Leiker, executive director of the Metal Finishing Association of California. "People generally feel this will get resolved. But if this plane gets scrapped and grounded, it's going to be a nightmare."
Leiker, who is also a manager at Burbank-based K&L Anodizing Corp., said about 75% of his company's business comes from Boeing — with 737-related production accounting for the lion's share of that work.
Booming airline travel has helped propel Boeing. The company has estimated the world will need 42,700 new airplanes worth $6.3 trillion over the next two decades. And it appears confident that it will be a top supplier.
Short-term reduction
While Boeing reduced the 737 Max production rate to 42 jets per month in April, it expects to ramp up production to 57 per month by 2020. At the same time, Boeing has other versions of the Max in development.
"There's no doubt that this blip in deliveries will create an impact for Boeing," said Paul Dennis, chief financial officer at Weber Metals Inc., a Long Beach-based subsidiary of Otto Fuchs Co. that makes landing gear and other parts for the 737 Max. But Dennis said his company hasn't yet changed its plans.
He estimates that about 20% of his orders are related to the 737 Max. And despite the setbacks, he said, commercial aviation production is booming.
He's got a lot riding on that bet.
Last winter, Weber Metals opened the largest forging press on the West Coast at its 2.5-acre facility. The $180 million, 60,000-pound behemoth was hailed by state officials — who provided $20 million in tax credits to get the operation up and running — as proof that Southern California was expanding its blue-collar aerospace industry.
Fortunately, at least for now, the press has been running practically nonstop, making 737 Max parts that are on back order and supplying other manufacturers.
"The aerospace industry is very robust," Dennis said. "We have contracts. We are not going to rush out and make changes because of this information."
For reprint and licensing requests for this article, CLICK HERE.
Prev Next