Holding Pattern Around Boeing
AEROSPACE: Area suppliers wait for end to 737 Max woes
Friday, August 9, 2019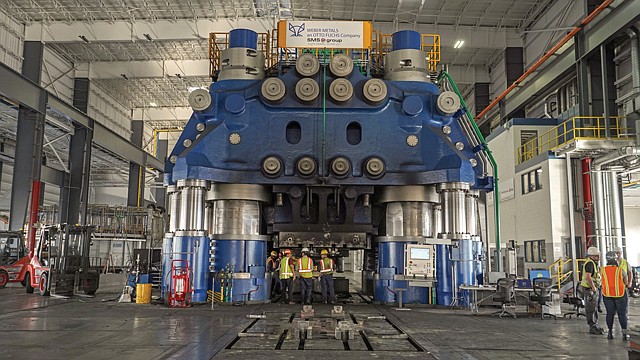 Wesley Turnbow, owner of a metal finishing company in Compton, scrolls through his phone for news about Boeing Co. before he gets out of bed each morning.
Like dozens of other Southern California shops catering to the aerospace industry, Turnbow's EME Inc. depends heavily on the embattled Chicago-based aviation giant. He worries that an extended production slowdown of Boeing's best-selling 737 Max airliner could ripple through the supply chain.
Boeing Chief Executive Dennis Muilenburg told investors last month that if the 737 Max grounding lasts longer than expected, the company would consider further production cuts or even a temporary production shutdown. Boeing, which reported a second quarter loss of nearly $3 billion, is also facing an investigation from the U.S. Department of Justice.
The halting of deliveries and the grounding of planes has dealt the company a $4.9 billion after-tax hit to cover commissions and other compensation related to delays in order fulfillment.
The Southern California aviation world is watching the developments closely.
"As an industry, we all go up and down together, and that's the whole supply chain," said Turnbow, whose company pulled in about $9 million in revenue last year — half of that from Boeing-related work. "Those commercial (aircraft) contracts are our business."
For now, much of the industry is expecting Boeing's troubles not to weigh too heavily on production at factories here, where the 737 Max is considered something of a cash cow. Boeing still has a backlog of about 4,400 of the jets — an order that many believe could bring work for years to come. And long-term production contracts remain in place among many contractors and secondary suppliers in Southern California, who are still churning out goods even if the jets aren't in the air.
Boeing said it expects to take until September to submit to regulators its fixes for the jets, which were grounded in mid-March after an initial software system problem was linked to two crashes that killed 347 people.
"Our best current estimate is a return to service for the Max that begins early in the fourth quarter," Muilenburg said.
A major supplier
Any reduction in orders would hit Southern California aviation companies hard. Although it's been more than a decade since the last commercial aircraft was built in Southern California, the region remains a major supplier of aircraft parts.
And there have been recent signs of growth among the area's hundreds of aerospace companies, many of which trace their roots back decades to the heyday of the aviation industry. Over the last year, employment among aerospace product and part manufacturers rose 5% to 39,600 workers as of June.
Prev Next
For reprint and licensing requests for this article, CLICK HERE.