Postmates is Arriving at Dodger Stadium
Wednesday, August 7, 2019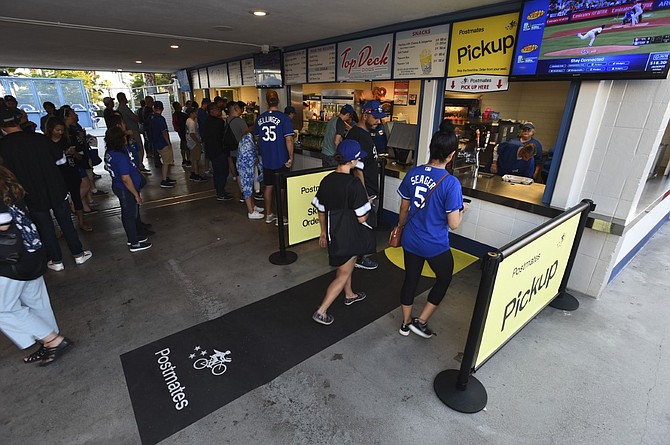 The Los Angeles Dodgers have invited San Francisco-based food delivery application Postmates Inc. to the game.
The tech company's "Postmates Live" service will be linked to certain concession stands within Dodger Stadium to allow fans to place orders for food and refreshments and pick them up when they're ready.
The service will be available first to fans seated in the park's top deck. Other fans will be able to use the service beginning in 2020, with pickup locations stationed throughout the stadium.
"The L.A. Dodgers are an iconic part of L.A. culture and so is Postmates," Chief Executive Bastian Lehmann said in a statement.

In a statement, Dodgers Senior Vice President Michael Wandell called the Postmates Live service "the most dynamic and innovative mobile ordering platform in professional sports."
The Dodgers aren't strangers to mixing technology with America's oldest professional sport. In July 2018, the company started working with a Pasadena-based artificial intelligence and robotics company called Miso Robotics Inc. to integrate fry-cook robots into several of stadium concession stands.
Tech reporter Samson Amore can be reached at samore@labusinessjournal.com or (323) 556-8335. Follow him on Twitter @Samsonamore.
For reprint and licensing requests for this article, CLICK HERE.